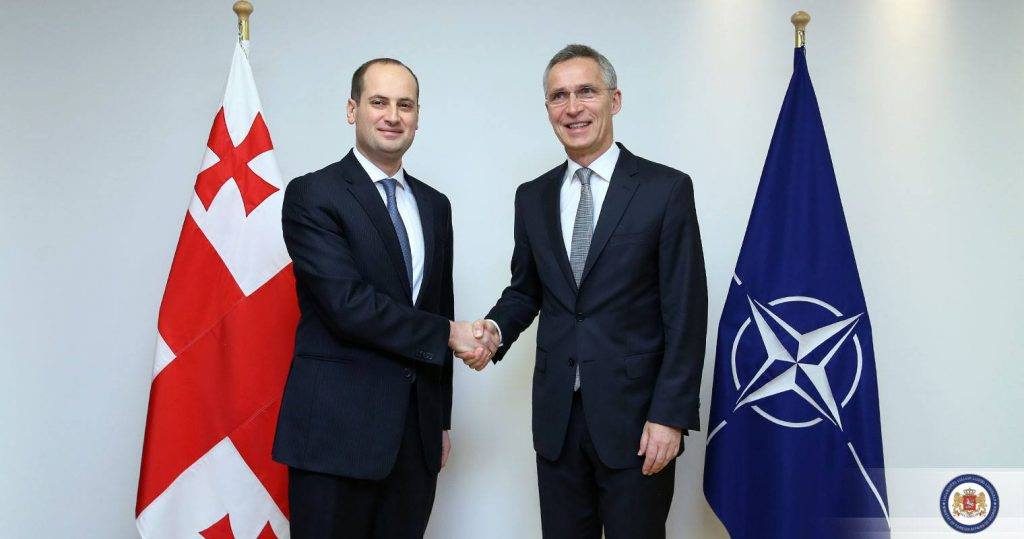 Georgian Foreign Minister and NATO Secretary General meet in Brussels
Mikheil Janelidze, Georgian Foreign Minister and Vice Prime Minister met with Jens Stoltenberg, NATO Secretary General, in Brussels, Belgium.
Janelidze is now holding a meeting with Deputy Secretary General, Rose Gottemoeller. The sitting of NATO-Georgia Commission will begin afterwards. The sitting will be closed for the media. Janelidze is heading the Georgian delegation in Brussels.