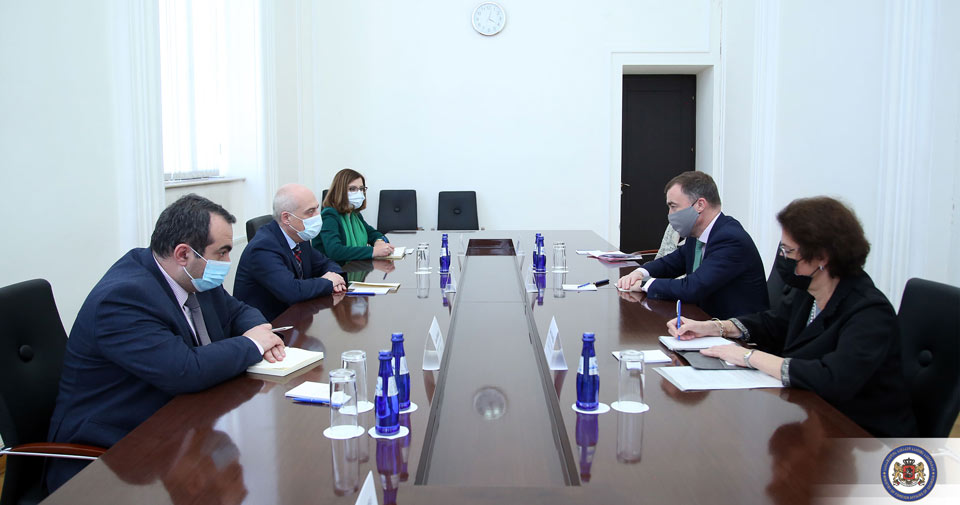 Georgian FM met co-chairs of Geneva Talks
Georgian Vice Premier, Minister of Foreign Affairs, David Zalkaliani met with the EU, UN and OSCE Co-Chairs of the Geneva International Discussions on Thursday.
The Minister spoke about the frequent provocations by Russia, threatening peace and stability in the region. Zalkaliani mentioned the unlawful detentions by occupation forces, including Zaza Gakheladze and other Georgian nationals. He called on international organizations to intensify efforts to ensure the immediate release of illegally detained Georgian citizens.
Minister expressed concern over restrictions on free movement in the occupied Georgian regions, the so-called borderization process, the closure of the so-called crossing points along the occupation line.
"Blocking the movement across the occupation line brings the population of the Tskhinvali region into complete isolation. It further aggravates the grave humanitarian situation on the ground", Zalkaliani noted.
The Co-Chairs pledged to continue active efforts for resolving the existing problems.