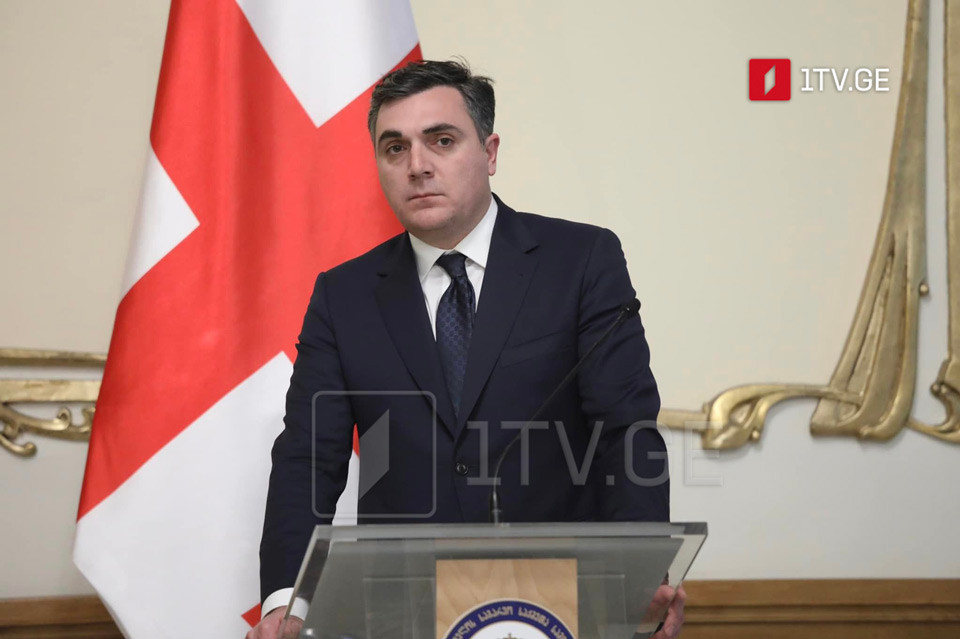 Georgian FM: Germany speaks loudly about relevance of Georgia's EU integration
Georgia's Prime Minister, Irakli Garibashvili, has been actively fostering bilateral relations with Germany. A visit from the German Minister of Foreign Affairs to Georgia followed his official visit to Berlin. As a follow-up of this dynamic, the PM travels to Berlin on a working visit, the Georgian Minister of Foreign Affairs, Ilia Darchiashvili, stated on Tuesday.
Darchiashvili believes some opponents are annoyed with Germany's firm support for Georgia.
"I believe that the unsubstantiated and detrimental reaction from our opponents regarding this visit is a direct result of Germany's prominent role in our European integration efforts. Germany speaks loudly about Georgia's EU integration. This annoys our opponents, as Germany is one of the decision-makers in the matter of European Union enlargement. I want to urge them to take a constructive approach when assessing Georgia's foreign policy," he stated.
Anticipating fruitful outcomes, the Foreign Minister expressed confidence in the PM's upcoming visit to Berlin. He clarified that the visit had been scheduled through bilateral consultations in late April.
"The involvement of Germany, one of the EU's most influential member states, and its vocal support for our European integration, as well as the necessity of an expansion policy where Georgia will undoubtedly find its place, are direct outcomes of our consistent policies," the minister emphasized.
He credited the Government of Georgia, the Foreign Ministry, and, above all, the Prime Minister for these achievements, adding that "Germany's steadfast backing for Georgia's European integration is a result of these joint efforts".