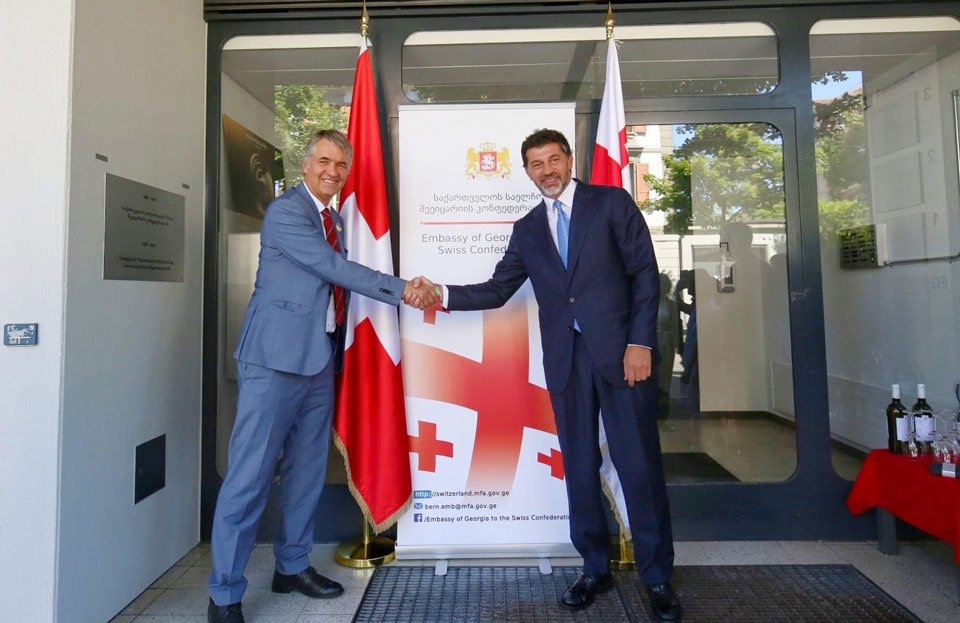 Georgian diplomatic mission's commemorative plaque unveiled in Bern
A commemorative plaque dedicated to the Georgian first diplomatic mission adorns the facade of the building at Thunstarsse 2 in Bern, Switzerland, Tbilisi City Hall reported on Monday.
The first diplomatic mission of the Georgian Democratic Republic and the Press Bureau of Georgia was based in this building from 1918 to 1920.
Mayors of Tbilisi and Bern, Kakha Kaladze and Alec von Graffenried, attended the event. Two mayors emphasized the importance of friendly relations between the two countries.
According to Tbilisi Mayor, this year marked the 30th anniversary of restoring Georgia-Switzerland diplomatic relations. He noted Switzerland recognized Georgia's independence in 1918.
"We had the opportunity to place the commemorative plaque in the building where our diplomatic mission, the embassy, ​​was located since Switzerland recognized Georgia's independence in 1918. The Swiss Ministry of Foreign Affairs helped us to find the building in the archives, and its owner agreed to place the board. We are grateful for it," Kakha Kaladze said.
Tbilisi Deputy Mayor Andria Basilaia and Georgian Ambassador to Switzerland Revaz Lominadze were also present at the ceremony.