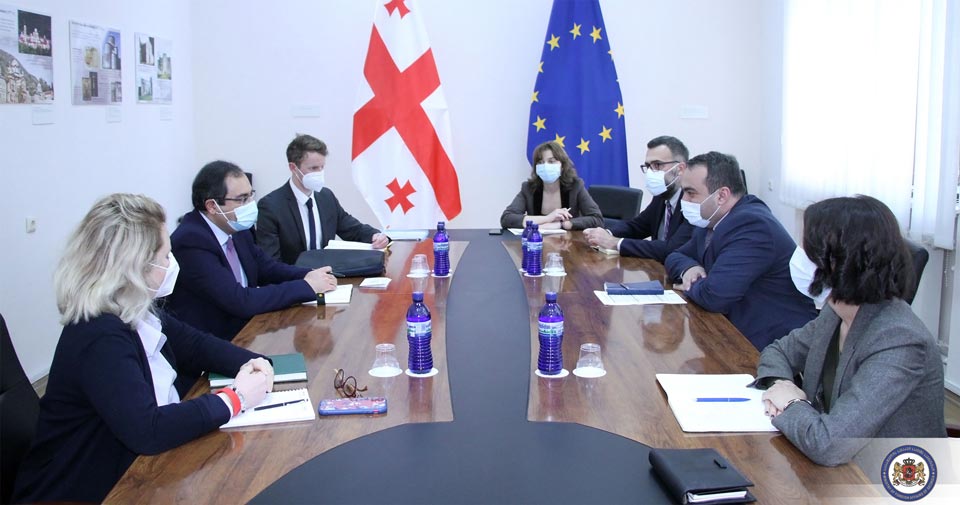 Georgian Deputy FM meets CoE representatives 
Georgian Deputy Foreign Minister, Lasha Darsalia, met with Deputy Director of Political Affairs Department of the Council of Europe Daniel Khoshabo, Political Adviser of the same Department, John Dorber, and the Head of the Council of Europe Office in Georgia, Natalia Voutova.
The visit of CoEoE delegation to Georgia aims at preparing the 23rd consolidated report of the Secretary-General of the Council of Europe – Conflict in Georgia. The press service of the Ministry of Foreign Affairs reported.
"The Georgian side briefed the delegation on the security, humanitarian and human rights situation in the occupied regions of Abkhazia and Tskhinvali. The Deputy Minister stressed on the facts of illegal detention, including Zaza Gakheladze and other Georgian nationals" the Foreign Ministry said in a statement.
Lasha Darsalia highlighted the illegal process of erecting artificial barriers and underlined the problems caused by the restriction of the freedom of movement at crossing points.