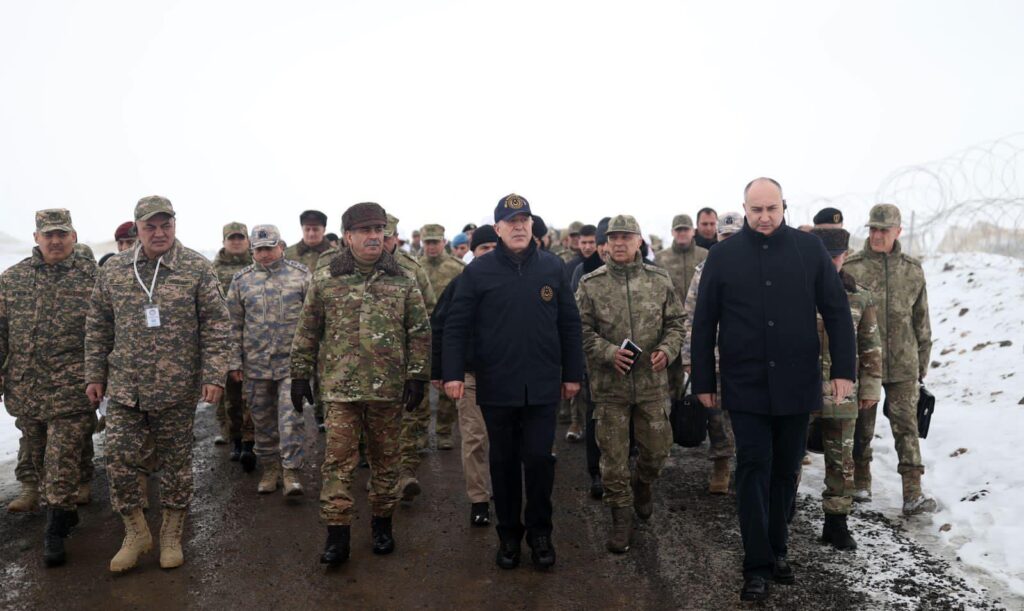 Georgian Defence Minister visits Turkey
Georgian Defence Minister Juansher Burchuladze on Thursday attended the distinguished observer day within the Winter Exercise-2023, being underway in eastern Kars province.
Turkish Defence Minister Hulusi Akar hosted the guests in Kars.
In his address, Burchuladze stressed the importance of bolstering regional and international security as well as international cooperation, the Georgian MOD reported.
The two-week international winter military drills will officially end on Friday.
About 17 nations participate in the Winter Exercise-2023, including Azerbaijan, Georgia, Germany, and the UK.