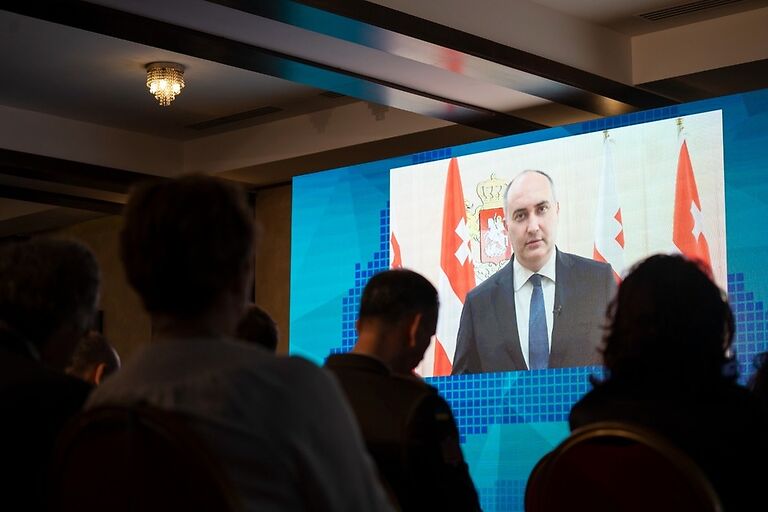 Georgian Defence Minister partakes in Atlantic-Black Sea Security Forum
Georgian Defence Minister Juansher Burchuladze took part in the virtual-format Atlantic-Black Sea Security Forum, organised by the Aspen Institute of Romania and the German Marshall Fund of the United States.
In his address, the minister focused on the challenging security environment in the region created due to Russia's war against Ukraine. He emphasized that the Black Sea region, as an integral part of NATO's eastern flank, is essential for Euro-Atlantic security, saying European security architecture cannot be perfect without security and stability in the Black Sea region.
Georgian Minister stressed the importance of Georgia's Euro-Atlantic aspirations and intensive cooperation with NATO.