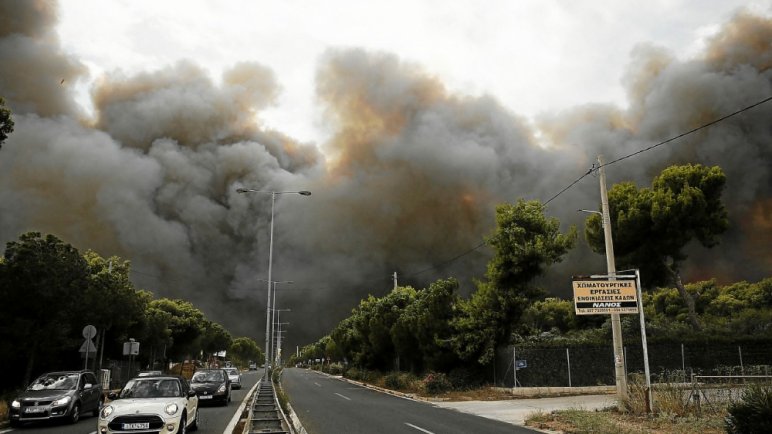 Both Georgian citizens missing in Greek wildfires brought to safe place
Georgian Embassy in Greece reports that both Georgian citizens missing in forest wildfires have been rescued. The Georgian citizens are brought to safe place and are with relatives.
A hotline is activated for Georgian citizens at Georgian Embassy in Athens due to Greece forest fires. The Embassy is working in emergency regime, and in case of need, Georgian citizens can call at +306995779793.
The worst forest fires to hit Greece in a decade have claimed the lives of at least 50 people near Athens as they attempted to flee the flames in cars or on foot.