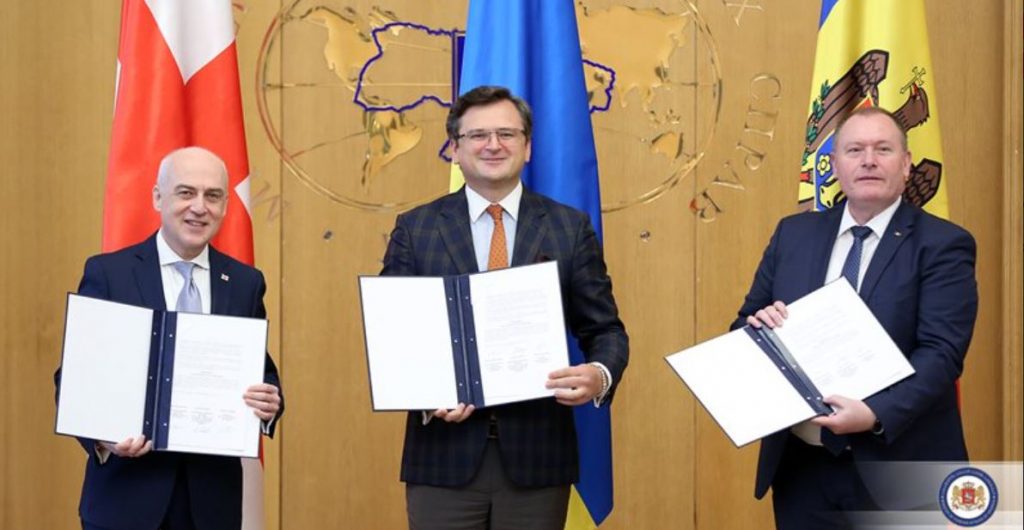 Georgia, Ukraine and Moldova establish Associated Trio
Foreign Ministers of Georgia, Ukraine and Moldova, David Zalkaliani, Dmytro Kuleba and Aureliu Ciocoi, have signed a memorandum on establishing Associated Trio in Kyiv on May 17.
The foreign ministries of the three countries agree to establish a joint coordination and cooperation format Associated Trio, to enhance the European integration.
According to the memorandum, all three countries recognize that their ultimate goal is EU membership, based on Article 49 of the EU Treaty. The Associated Trio countries will fulfil their obligations under the Association Agreements to achieve the ultimate goal of European integration.
The Associated Trio will work together on issues of common interest, including the implementation of the Association Agreements and the further development of the Eastern Partnership. The three countries will work together to move closer to the EU, strengthen political dialogue and economic and sectoral integration.