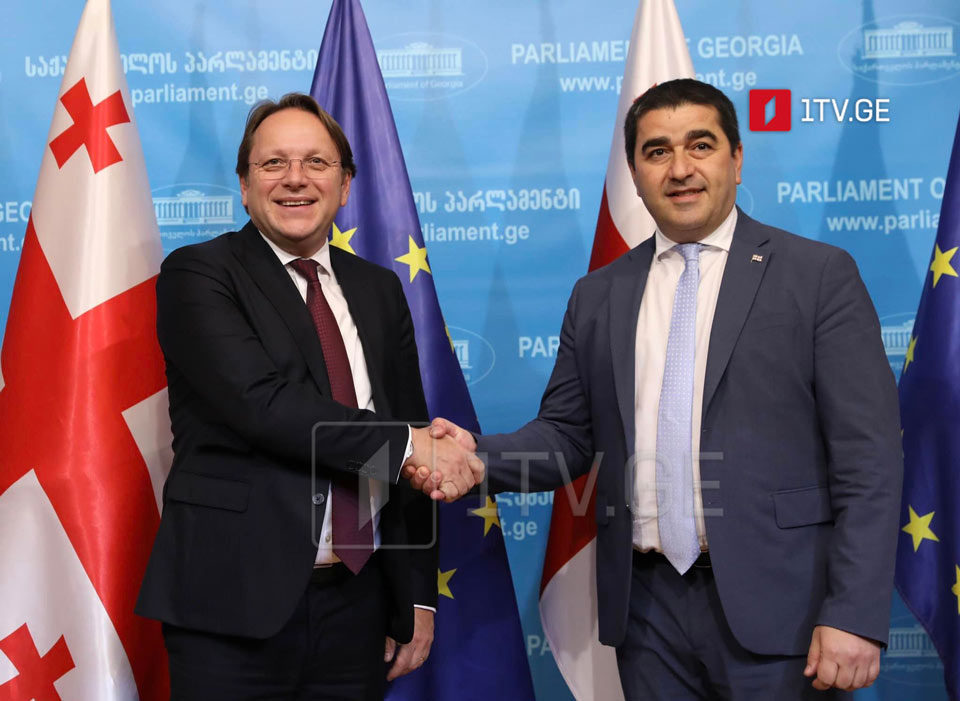 Georgia aims to get ball back to EU soon to wait for progress appraisal, Parliament Speaker told EU Commissioner
Georgian Parliament Speaker Shalva Papuashvili Tuesday met with the European Commissioner for Neighborhood and Enlargement Olivér Varhelyi.
The EU Commissioner's key message is to concentrate on national tasks, Speaker Papuashvili told reporters, describing Varhelyi's arrival as "an important visit at an important time".
"I informed the Commissioner that he came to Georgia at a pivotal point in the process and that following this meeting, we'll all return to the hall to study the draft law based on the EC's 12 recommendations. The key message is that now is not the time to whine and complain; instead, we should all focus on the common national task of implementing the 12 recommendations into action. His stance is known well. He backs our path to EU membership," said the Speaker.
Papuashvili stated that he informed the Commissioner on deliverables and proposals for draft laws. "I also indicated that we seek to respond to all of this as quickly as possible and to pass the ball back to the EU so that we can then anticipate an appraisal of our progress," he said.
According to the Speaker, the Commissioner emphasized Georgia's economic importance to the European Union as a component of the Middle Corridor.
"This critical position gives the Georgia-EU partnership a new depth and importance," Papuashvili continued.