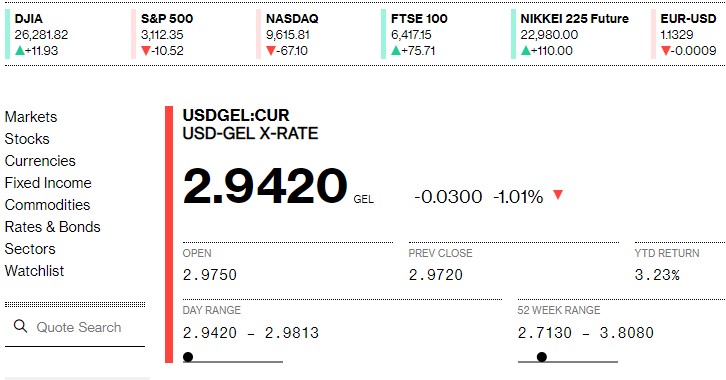 GEL continues strengthening on Bloomberg Trading Platform
The Georgian National currency GEL continues to strengthen on the Bloomberg trading platform.
In the morning, trade in dollars opened at 2.9750 GEL, and at this time, the value of 1 USD is below 2.95 GEL. The USD is sold at 2.93-2.95 GEL on the Georgian foreign exchange market.
For a week now, GEL has been strengthening rapidly. After May 29, the national currency improved its position against the USD by 22 Tetri. At the same time, according to the National Bank of Georgia (NBG), the official exchange rate is 1 USD = 2.9841 GEL. The exchange rate will be renewed at 17:00.