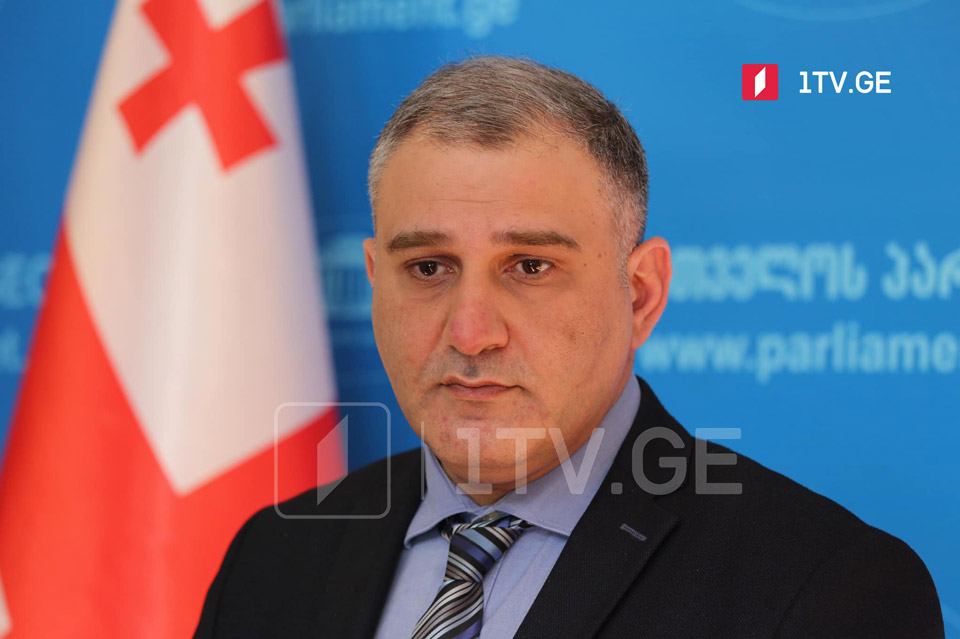 GD member believes Burjanadze's opinion regarding Russia has no right to exist
Mikheil Sarjveladze, the Chairman of the Parliamentary Committee on Human Rights, declared that the United Georgia leader Nino Burjanadze's statement regarding Russia is a wrong opinion. It has no right to exist.
"I think a person who makes such a conclusion sincerely, unfortunately, has an extremely narrow area and scale of ​​vision. If there is any other motive, it will be difficult for me to assess it. That is a wrong opinion, and it has no right to exist," Sarjveladze said.
Majority MP Guram Macharashvili believes the society would hardly share Burjanadze's pathos regarding Russia-Georgia relations. According to Macharashvili, there is nothing new in the statement that one of the opposition leaders says it is up to Vladimir Putin to determine the Georgian policy.
"There are people in the united opposition who sometimes support the West, sometimes Russia, sometimes none of them. All this is unfortunate because the opposition spectrum must be critical of the government and healthy," Macharashvili declared.
Parliamentary opposition members echoed Burjanadze's interview with the Echo of Moscow. Levan Ioseliani, a member of the Citizens party, declared Nino Burjanadze periodically gets nostalgic for Vladimir Putin.
Nino Burjanadze, the United Georgia leader, said in an interview with the Echo of Moscow radio station that only President Vladimir Putin can improve Russian-Georgian relations in Russia.