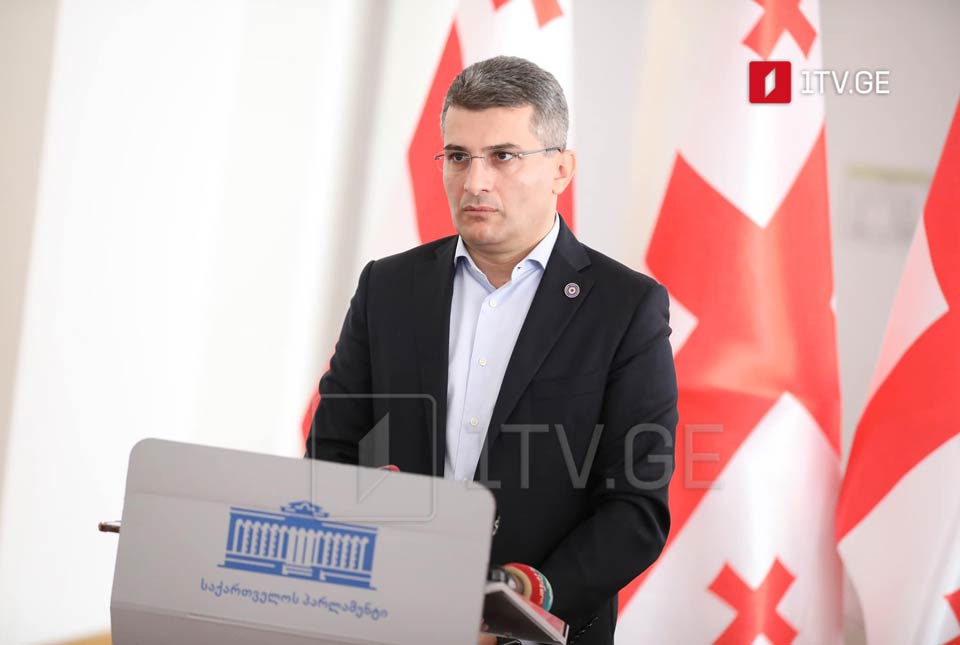 GD faction Chair accuses opposition of covering up President's Constitutional violation
Mamuka Mdinaradze, the chairman of the Georgian Dream faction, expressed disappointment with the reactions of the opposition, accusing them of covering up the President's violation of the constitution and becoming accomplices in this violation.
He emphasized that it's regrettable that the President's violation of the country's highest law may be remembered in history.
"We understand that the impeachment procedure will not bring results, because we have seen the reactions of the opponents, how they covered up the person who violated the constitution.
We think that the violation of the constitution by the president, a person who should be the main guarantor of the constitution, should not be ignored. As a response, we initiated a debate on the issue of impeachment and plan to raise the matter formally. We haven't yet gathered the 50 required signatures for impeachment, but anticipate collecting more signatures during a majority meeting scheduled for Monday," said Mdinaradze.
The Political Council of the ruling Georgian Dream (GD) party decided to launch an impeachment procedure against President of Georgia Salome Zourabichvili, GD Chair Irakli Kobakhidze announced at the briefing on Friday.