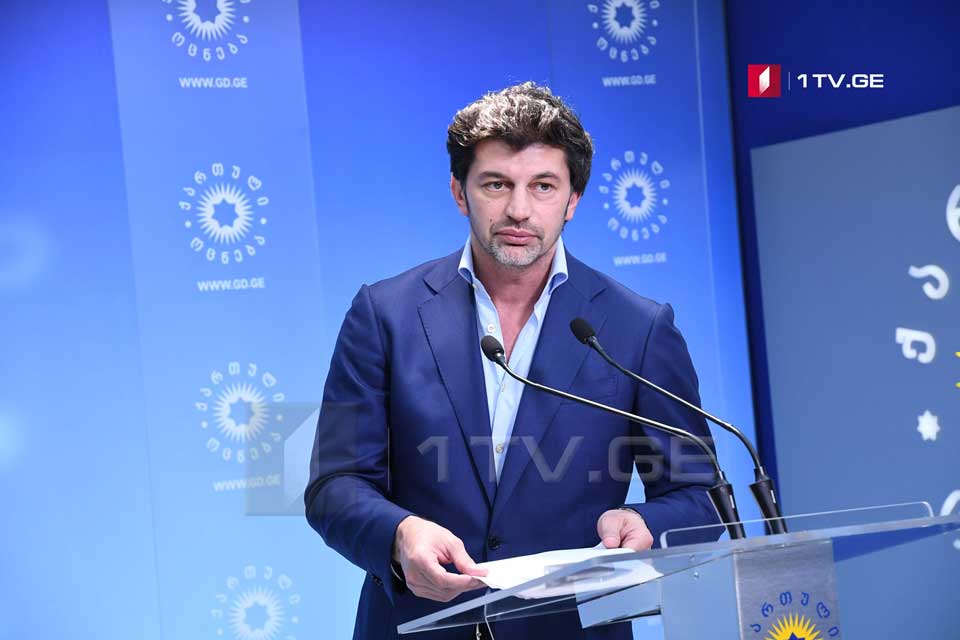 GD convention to be held on January 16
The convention of the Georgian Dream-Democratic Georgia party will be held on Saturday, January 16. Kakha Kaladze, Secretary General of the ruling party, made this statement at the GD office after the political council meeting.
According to Kaladze, the convention will elect a new Chairman of the party. Irakli Kobakhidze would be nominated for the post of party chairman following the decision of the political council.
"The political council decided that the Georgian Dream-Democratic Georgia Party Convention will take place on January 16, 2021. Approximately 400 delegates from all over the country will attend. The party will elect a new Chairman and a renewed composition of the party's political council. The Political Council decided that Irakli Kobakhidze will be nominated for the post of the party chairman.
The Political Council also approved a 21-member list of candidates for the renewed Political Council. Their names will be revealed at the party convention on Saturday. Bidzina Ivanishvili's retirement from politics is a challenge for our party. Now we have a special responsibility and attitude working together to complete the assignment started by Bidzina Ivanishvili. We have to finalize the establishment of Georgia as a European state, further strengthen democracy and human rights, raise the welfare of our citizens, overcome poverty, and make Georgia a full member of Western structures.
We are confident that with the unity of our political team and purposeful work, we will achieve these goals," said Kakha Kaladze.