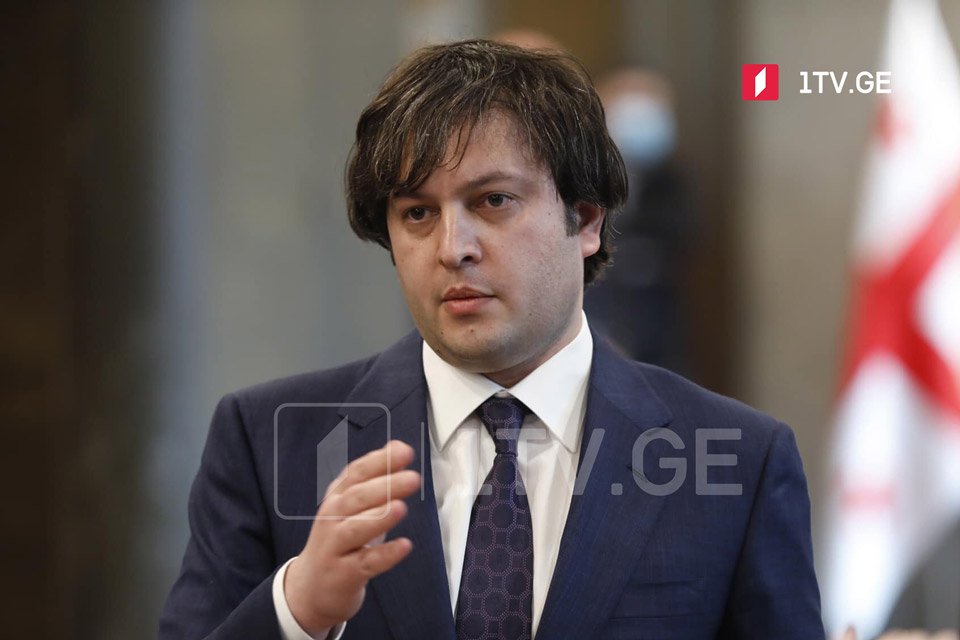 GD chair: We must dodge bloody war among Georgians, Abkhazians, Ossetians
Irakli Kobakhidze, Chair of the ruling Georgian Dream (GD) party, asserts a war is not an option to reclaim Russia-occupied Abkhazia and Tskhinvali region. GD Chair said that statements by Oleksiy Arestovych, an adviser to the Ukrainian President, who speculated about a military scenario to reclaim occupied regions, affirm that the United National Movement is the party of war.
"The consequences of the hostilities would be much more severe for Georgia than for Ukraine," Kobakhidze stated. GD Chair added bloody war among Georgians, Abkhazians, and Ossetians must be averted.
"Talking about the military way to reclaim Sokhumi and Tskhinvali theoretically, I would like to remind you, we will have to fight against the Russian occupation forces, but also against Abkhazians and Ossetians. That happened 30 years ago, and now we cannot repeat the same. It would be the greatest crime against our history, the Georgian people, and future generations," Kobakhidze said.