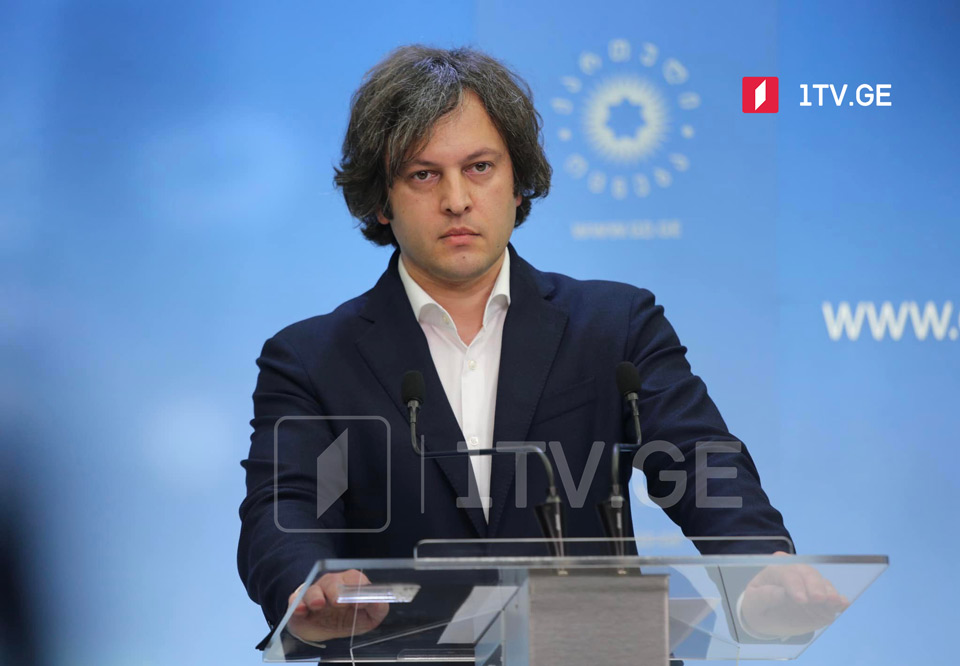 GD Chair promises fully proportional elections with 2% threshold one month after Georgia gets EU candidate status
"Effective 2024, Georgia's parliamentary elections will be held under fully proportional system with a 2% electoral threshold as the Georgian Parliament will endorse the very bill a month after the country gets the EU candidate status in December," the Georgian Dream Char Irakli Kobakhidze announced on Thursday.
GD's Kobakhidze claims, "from a subjective perspective, the ruling team benefits from high share while the minimum share opens door for the opposition United National Movement (UNM)."
"As it stands, starting 2024, a fully proportional electoral system with a 5% threshold will be applied in Georgia – the most common system in the EU countries, in line with the best European practices and legal standards. Ergo, setting a relatively low share, meaning giving a head start to the United National Movement, may be worthy only if the country gets major benefits, in that event, gets the EU candidate status which will significantly cut polarization in Georgia," Kobakhidze underscored.
Kobakhidze believes the "ruling team will beat the UNM and its satellites in 2024 even under the 2% threshold, which is a prerequisite for the country's peaceful, democratic and stable development."