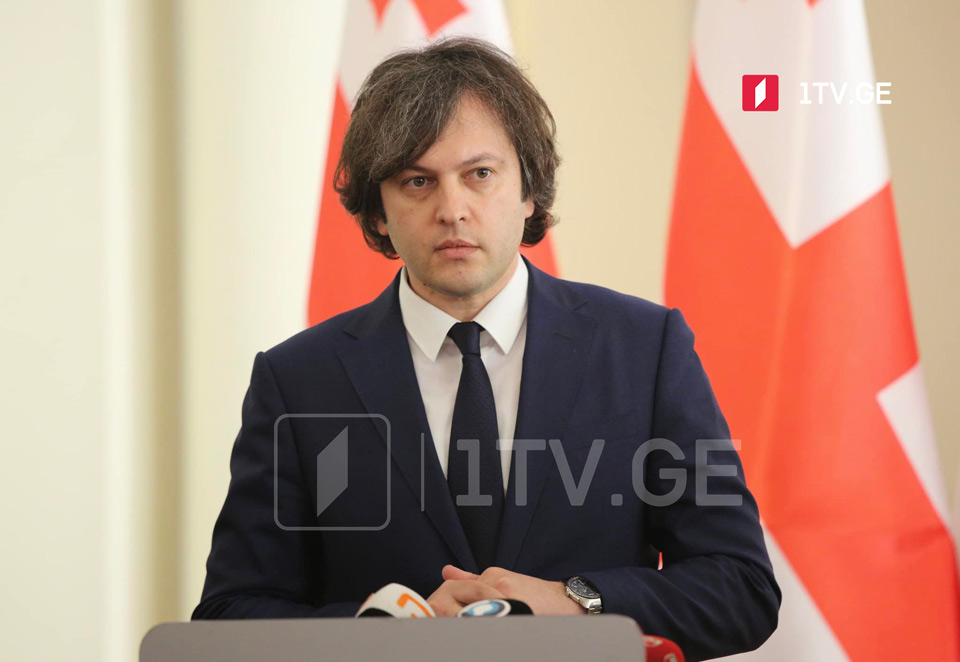 GD Chair: President's briefing directly goes against Georgia getting EU candidate status
The Ruling Georgian Dream party Chair Irakli Kobakhidze Wednesday echoed the recent statement made by Georgian President Salome Zourabichvili, saying her briefing "directly went against Georgia getting EU candidate status."
"It could be harshly assessed when Salome Zourabichvili says a week before the decision [on candidate status] that Georgia moved from leading country to last place since July 2021 to Ukraine and Moldova.

It is a continuation of the radical opposition's anti-state rhetoric when Salome Zurabishvili says a week before the decision [on candidate status] that "there are no arguments left" and that "there remains only a small chance" of getting candidate status," he asserted.
MP Kobakhidze also rebuffed the anti-European rhetoric by the Georgian government and the ruling team.
"At the same time, it is interesting that Salome Zourabichvili sharply criticized the European Parliament resolution, noting that it contains both factual inaccuracies and unsubstantiated allegations. It is not clear why Salome Zourabichvili calls our fair criticism anti-European rhetoric when she makes such serious accusations against the European Parliament," Kobakhidze said.
Yesterday the President made a lengthy address stressing "difficult picture" and Georgia's "spoiled work" in Brussels as the country is awaiting the decision on EU candidate status.
The President slammed the government, saying "the fall-back from our place in the issue of candidacy is the result of our (or our government and partly also of the opposition) actions – political steps or unrealized steps."
She also said that "this is a pretty difficult picture and despite all this, there remains a small but real chance."