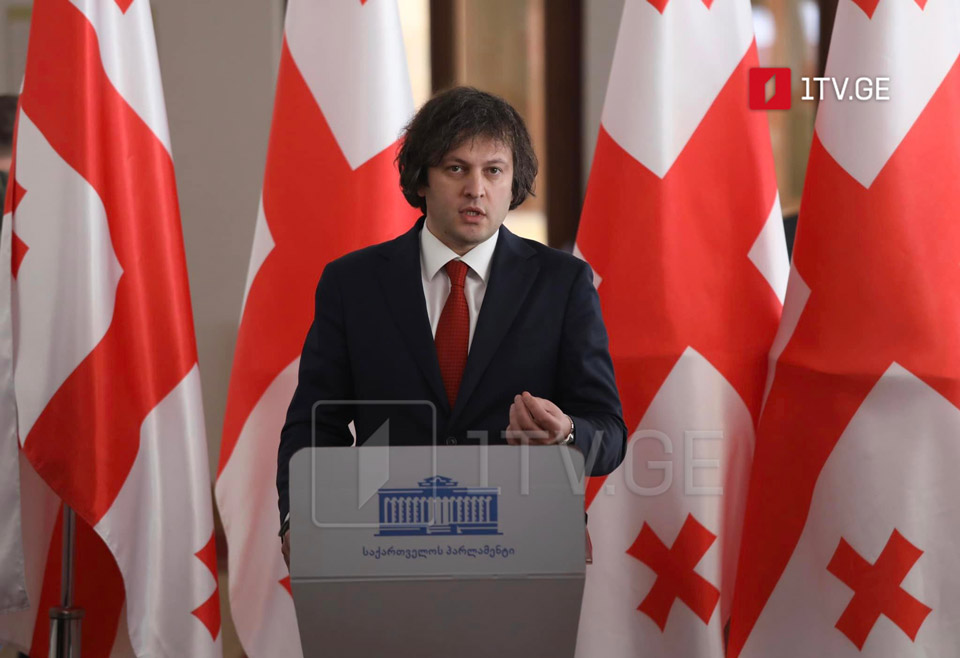 GD Chair Kobakhidze: EU candidate status to boost GD's position, ratings
Chair of the ruling Georgian Dream party, Irakli Kobakhidze, expressed the party's subjective interest in obtaining candidate status for Georgia, as it would greatly strengthen their position and impact their rating positively.
According to him, the opposition, on the other hand, doesn't want the country to receive status. He pointed to their rhetoric, noting that they constantly argue that Georgia doesn't deserve status. In Kobakhidze's view, the opposition's fear of candidate status is rooted in the fact that it would further bolster the GD party.
"After all, we have a subjective interest in getting candidate status. We will strengthen even more under the conditions of receiving status. The opposition is afraid of it. Simply put, that's all. The rest is empty speculation. Kubilius [MEP Andrius Kubilius] and Saakashvili have one patron," he noted.