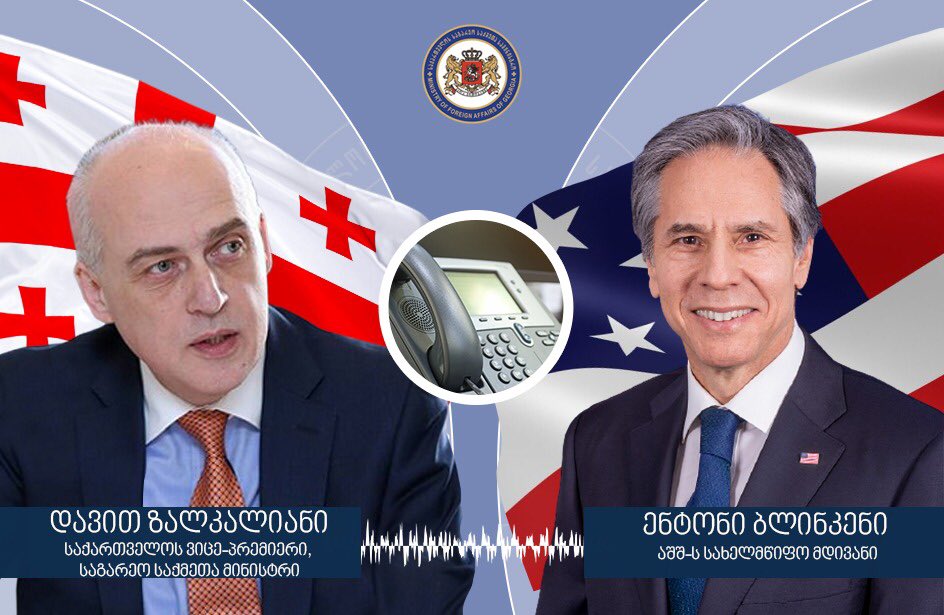 FM Zalkaliani, US Secretary of State, to hold telephone conversation
Minister of Foreign Affairs of Georgia David Zalkaliani and the Secretary of State of the United States Anthony Blinken held a telephone conversation, Zalkaliani wrote on Twitter.
"Great to discuss with Secretary of State Blinken the security situation in Georgia and the region, our partnership and Georgia's democratic consolidation. The US steadfast support to Georgia's TERR integrity and our Euro-Atlantic integration is crucial and remains strong. Looking forwards to working closely with Biden Administration for stronger partnership," Zalkaliani tweeted.
Great 2 discuss W @SecBlinken security situation in ??& region, our partnership& ??'s democratic consolidation. ??steadfast support 2 ??'s TERR integrity & our Euro-Atlantic integration is crucial& remains strong. Looking fwd 2 working closely W Biden Admin 4 stronger partnership pic.twitter.com/uwWe3zn6xV

— David Zalkaliani (@DZalkaliani) April 13, 2021