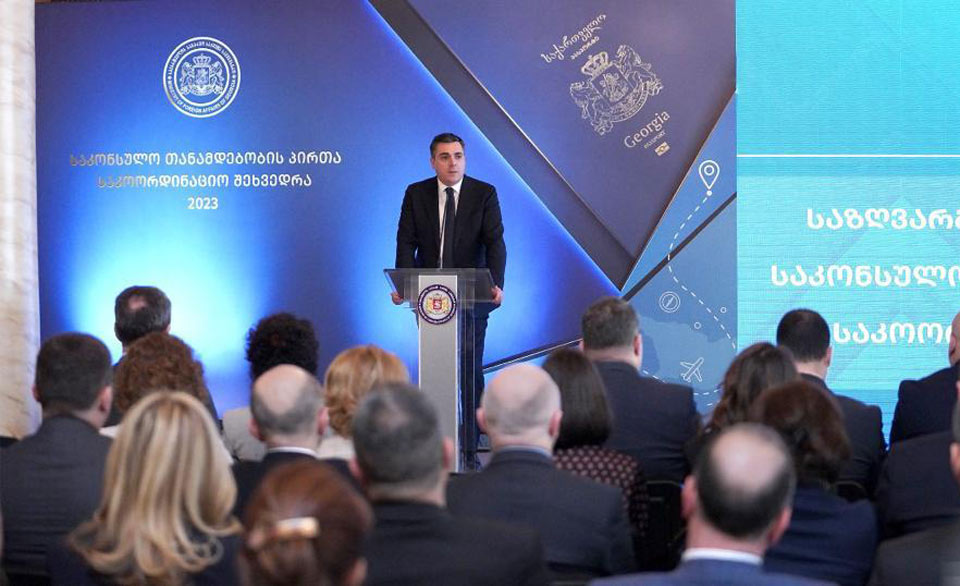 FM Darchiashvili says MFA prioritizes protecting Georgians right abroad
Georgian Foreign Ministry (MFA) on Monday hosted the opening ceremony of the coordination meeting of Georgian consuls.
FM Ilia Darchiashvili addressed 70 consuls assigned to 55 countries, emphasising the importance of the consular service's efficient operation.
The Minister stated that "Georgia's primary responsibility, like that of any other democratic state, is to look for its residents both inside and outside the country."
"I want each of your steps and daily activities to be tailored to Georgians living abroad. You will, of course, have our backing, starting with the Georgian government and the Ministry of Foreign Affairs," Darchiashvili stated.
The meeting included a presentation of the updated website of the consular services, which has been adapted according to the needs of citizens, the MFA added.
Assisting Georgian citizens abroad is one of the top priorities of the Foreign Ministry. In order to discuss existing challenges& find solutions for them, I welcomed our consuls from all over the world today. We also exchanged views on opportunities for dev't of consular services pic.twitter.com/2GLdq1GMXw

— Ilia Darchiashvili (@iliadarch) January 23, 2023