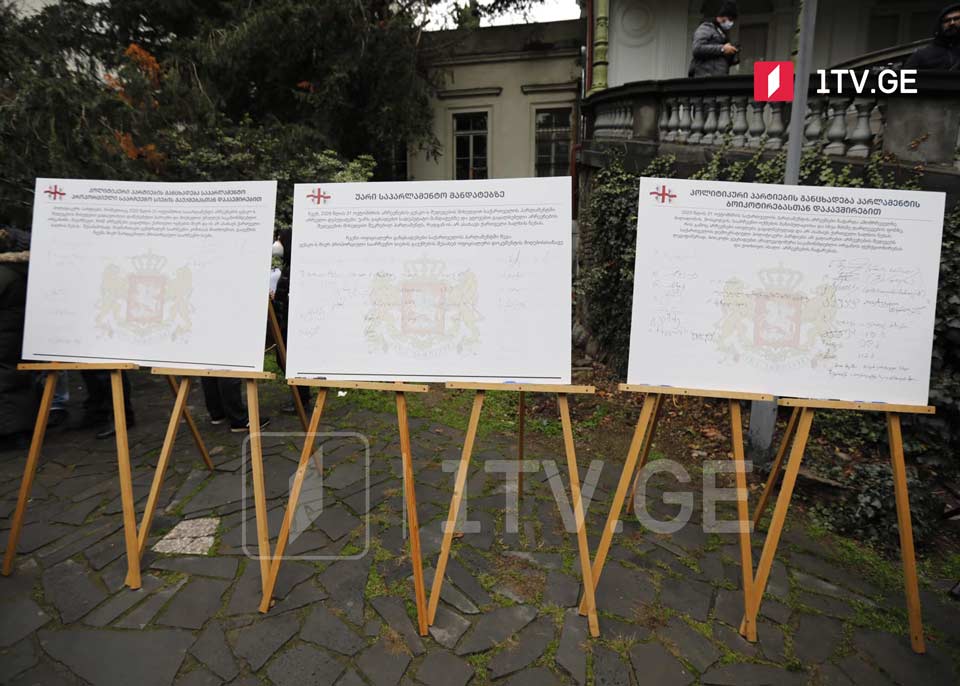 Five opposition parties sign parliament boycott document
Five opposition parties signed a joint document to renounce the secured MP mandates and to reject parliamentary work simultaneously with the first session of the Parliament of 10th Convocation.
"We, the elected members of the parliament based on the results of October 31 parliamentary elections published by the Central Election Commission, renounce MP mandates and quit the parliament convened through the rigged elections which do not reflect the will of Georgian people," reads the joint document.
Also, the opposition parties applied to the CEC with the statement to annul the proportional party lists.
"The Georgian democratic political parties do not recognize the results of the elections, boycott functioning of the illegitimate supreme legislative body and demand new elections," reads the statement.
The National Movement Party, European Georgia, Strategy Aghmashenebeli, Labor Party, and Lelo for Georgia signed the document.
Representatives of the Republican Party, Girchi, Citizens and Patriots' Alliance did not attend the process.