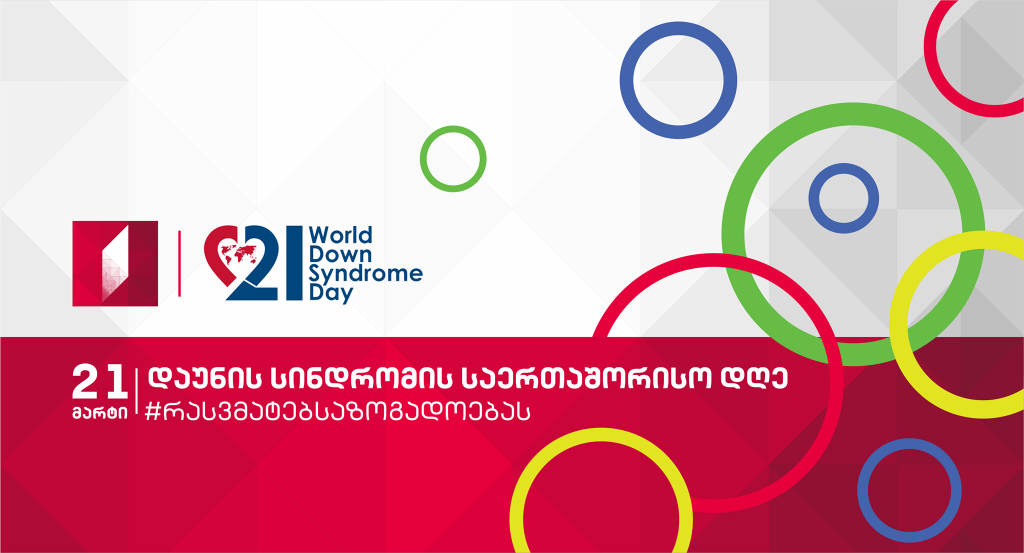 First Channel joins marking of World Down Syndrome Day
First Channel has joined marking of World Down Syndrome Day observed on March 21. The slogan of this year is "What I bring to my community." With organization of Down Syndrome International (DSI) the tradition of Lots of Socks has been introduced that expresses solidarity.
Socks were distributed to employees of First Channel. Journalists bought colourful socks as part of the charity activity. Special news was prepared for Moambe News Program and World Down Syndrome Day was the main topic of Private Doctor Program hosted by Mari Malazonia. A special frame was created on official facebook page of Georgian Public Broadcaster.
On this day, people with Down syndrome and those who live and work with them throughout the world organize and participate in activities and events to raise public awareness and create a single global voice for advocating for the rights, inclusion and well being of people with Down syndrome.