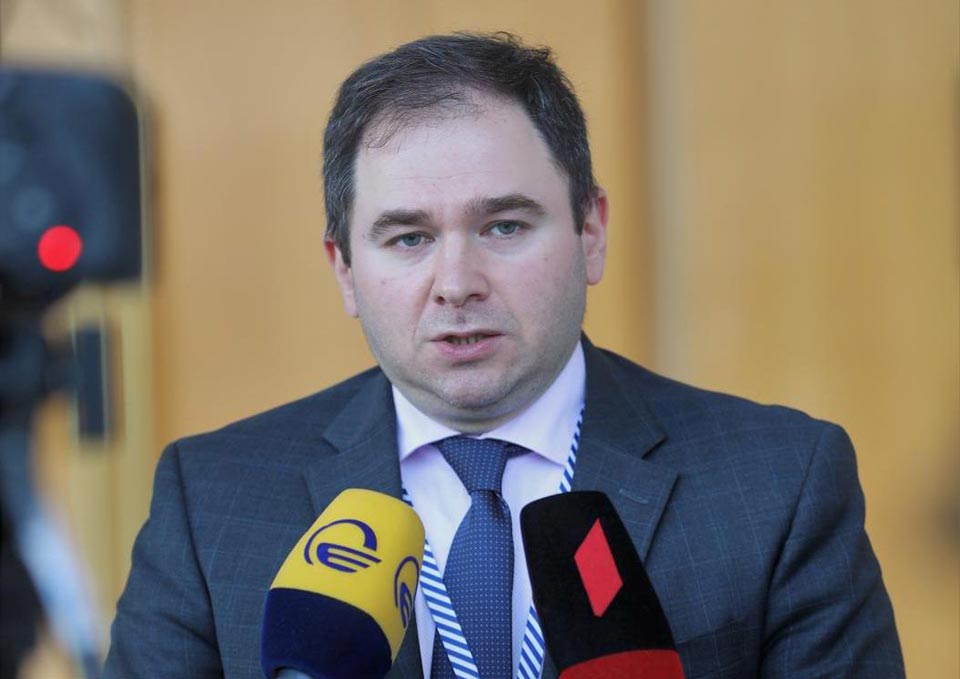 Finland supports Georgia on EU, NATO integration path, Foreign Affairs Committee Chair says
During his visit to Finland, the Chairman of the Georgian parliamentary Foreign Affairs Committee, Nikoloz Samkharadze, met Prime Minister's Chief Advisor on European Affairs, Yari Luoto and Foreign Ministry officials.
Granting EU candidate status to Georgia, including the recommendation of the European Commission to grant Georgian status after meeting certain conditions served as the main topic of the meeting.
"We had a discussion with the representatives of the Finnish government about why there was a differentiation between Georgia, Moldova and Ukraine. The Finnish side noted that this issue will be discussed at the meeting of the council, which will be held on June 24, and therefore clearer explanations will be made in this regard," said Nikoloz Samkharadze.
The sides discussed the process of Georgia's and Finland's NATO integration and the expectations toward the Madrid Summit.
Nikoloz Samkharadze stressed at the meetings that the detailed plan for Georgia's membership in NATO should become clearer at the Madrid summit.
Representatives of the Finnish government confirmed that they are committed to Georgia on the path of integration into the European Union and NATO, and noted that Georgia should count on the support of Finland in both directions.