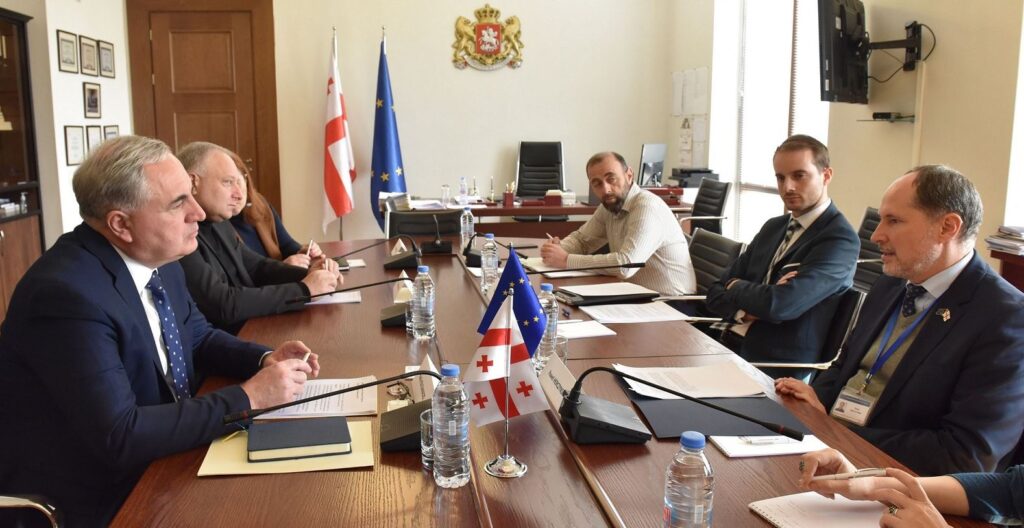 Finance-Budgetary Committee Chair, EU Ambassador discuss Georgia-EU trade-economic ties
Irakli Kovzanadze, Chairman of the Parliamentary Finance-Budgetary Committee, met with EU Ambassador to Georgia Pawel Herczynski on Wednesday to discuss Georgia-EU trade-economic ties.
Irakli Kovzanadze briefed the ambassador on the activities of the committee, plans for this year, state budget priorities for 2023, macroeconomic indices, and monetary stability. Both parties stressed the importance and potential for strengthening trade-economic relations and investment opportunities.
The Chair of the Finance-Budgetary Committee spoke on EU-funded projects, highlighting Twinning, an EU tool for institutional cooperation between public administrations in EU Member States and beneficiary or partner countries.