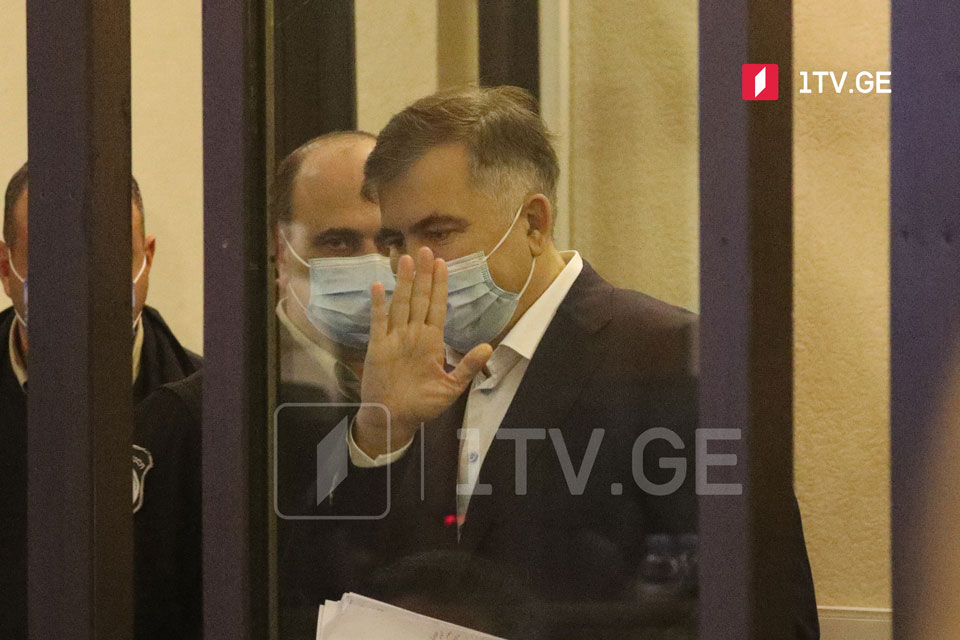 Ex-president Saakashvili's trial starts at Tbilisi City Court amid rally outside
Former president of Georgia, Mikheil Saakashvili, attends his trial heard by a panel of three judges at the Tbilisi City Court. Meantime, his supporters are rallying in front of the court building amid tightened security measures.
GPB First Channel correspondent reported from the scene that several protesters and law enforcers were injured during a scuffle at the court building. Controversy erupted as one of the protesters climbed onto the security booth as law enforcement officers tried to bring him down.
At the same time, the United National Movement (UNM) leaders said the police was provocative. "Politically hired police sprayed citizens with pepper spray," Minashvili said.
The Interior Ministry called on Saakashvili's supporters to observe the law and obey the police. "We warn the organizers of the rally, including political leaders, not to allow calls for violence so that the rally does not become violent and ensure that the trial of defendant Mikheil Saakashvili is in full compliance with security measures," the statement reads. The police declared an immediate and appropriate legal response to any violation of the law.
Tbilisi City Court today tries to the November 7 episode. Mikheil Saakashvili, Davit Kezerashvili, Zurab Adeishvili, Gigi Ugulava and Vano Merabishvili have been charged with dispersing the November 7 rally, invading Imedi TV and seizing Mtatsminda Park. So far, ex-president Mikheil Saakashvili was convicted in absentia to six years behind bars for several crimes.