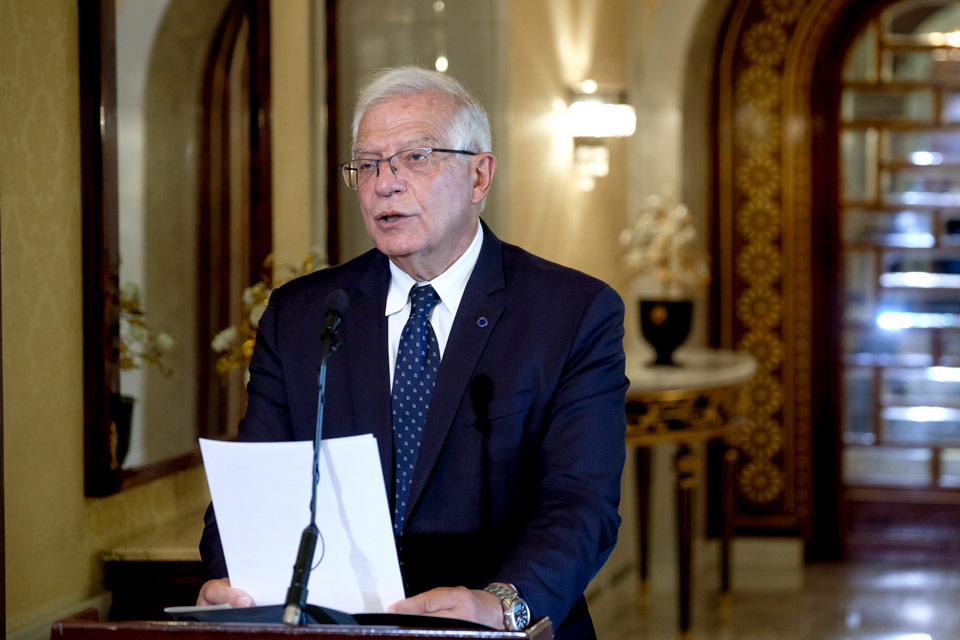 EU's Josep Borrell responds to Georgian opposition
Josep Borrell, High Representative of the European Union for Foreign Affairs and Security Policy has responded to a letter of the opposition parties that signed the April 19 agreement, the Lelo party said on Wednesday.
In a letter, the signatories expressed concern over the recent political developments in the country.
Josep Borrell said he shares their concerns about the "stalled judiciary and electoral reforms, which go to the essence of the EU-Georgia Association Agreement."
The EU official believes "timely adoption and implementation of inclusive reforms remains the best chance of tangible progress in further building Georgia's democracy and resilience, and ending the damaging polarisation currently affecting the Georgian political system."
He further said that "special attention should be paid to the justice sector and democratic reforms. Whereas the primary responsibility lies with the government, it is very important that government and the opposition contribute together to the de-escalation and to pursuing a constructive reform agenda."
"As outlined in the Joint Declaration of the Eastern Partnership Summit of 15 December, the scope and depth of our cooperation will continue to be shaped amongst other aspects, by the pace and quality of reforms. The EU's conditionality and incentive-based approach ("more-for-more" and "less-for-less") will continue to benefit most those partners committed to implementing reforms. This was also a clear message from the EU at the Eastern Partnership Summit.

The EU will continue to advocate for ambitious reforms based on the EU-Georgia Association Agreement, to the benefit of Georgia and its people," Josep Borrell underscored.