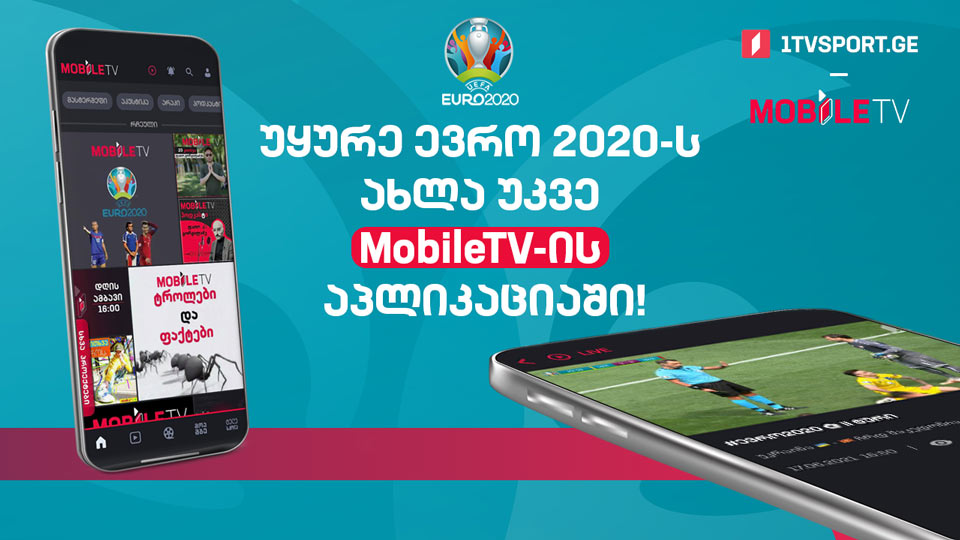 Euro 2020 in your cell phone
The Georgian Public Broadcaster (GPB) offers the 2020 UEFA European Football Championship, Euro 2020, in the mobile application.
Football fans will have a chance to watch any match via Mobile TV in HD quality.
Mobile TV combines different directions of the GPB and is a key part of the broadcaster's Digital First strategy.
TV viewers can download Mobile TV from APP Store and Play Store.