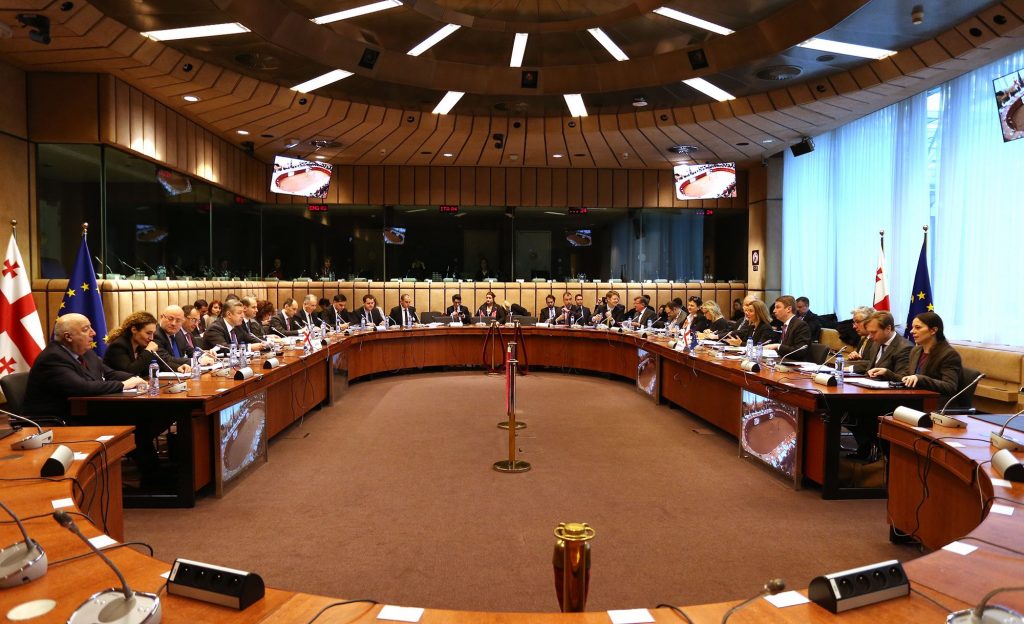 EU reiterates readiness to cooperate with Georgian government
The European Union has reiterated its readiness to continue close cooperation with the Georgian government.
The press release of the 4th meeting of Georgia-EU Association Council says that further steps should be made in Georgia-EU joint working agenda.
The document says that fundamental rights and liberties were protected during October local self-governance elections.
The Association Council welcomes Constitutional reform and positive evaluation of Venice Commission.
Both sides hailed Georgia's European aspiration, European choice and common goals in continuance of democratic development and building of stable and successful country.