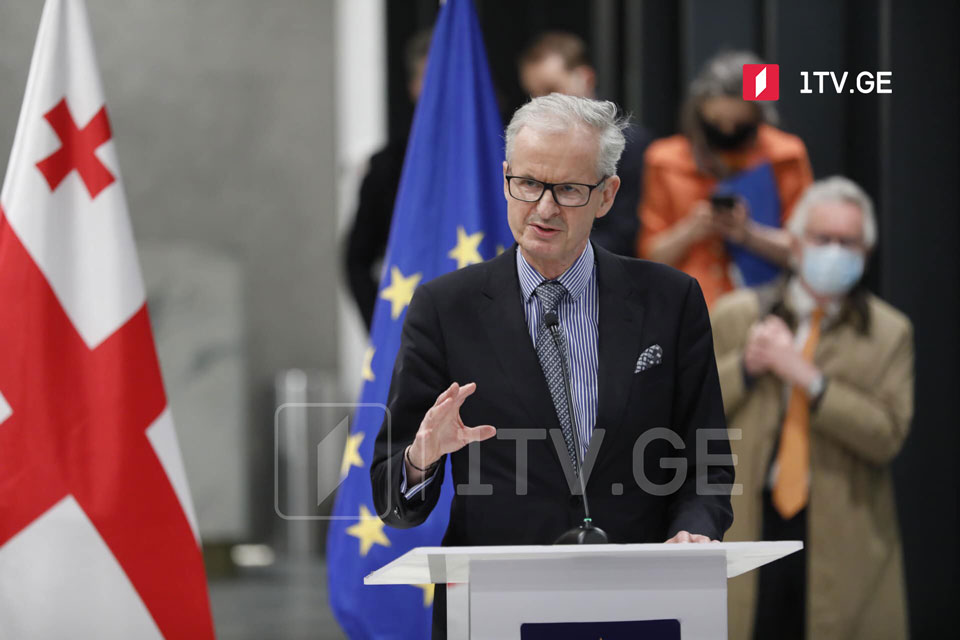 EU mediator: None of political parties could agree
Christian Danielsson, a personal envoy of the European Council President Charles Michel, reported after the hours-long joint meeting between the ruling party and the opposition that the parties could not agree on a solution.
According to Danielsson, he proposed a solution to the parties that puts the country interest first, but none of the political parties could agree to it.
"Today, I end my second mediation mission to Georgia in my capacity as President Michel's personal envoy. Let me be clear, there is a solution to the present political crisis. The solution involves full electoral and judicial reforms. The solution involves sharing responsibilities, especially in parliament to ensure common ownership and accountability for Georgia's future. And the solution that puts some end to projected debates on key politicized judicial cases and held elections. This is a solution that requires political courage and responsibility. I proposed such a solution to the representatives of the political parties and it will now be a public document. It is a solution to put the country interest first above any other considerations. I sadly report that none of the political parties could agree to this solution," Danielsson stated.
Besides, EU mediator Christian Danielson published the proposals made to political parties.