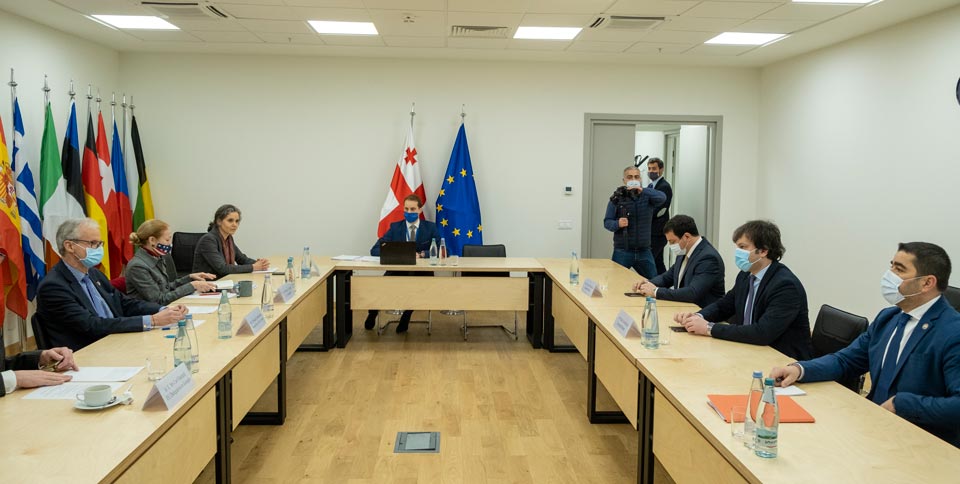 EU mediator meets with GD
Christian Danielsson, a special envoy of the European Council President, is holding a meeting with representatives of the ruling Georgian Dream party at the EU Delegation Office.
Chair of GD Irakli Kobakhidze, Parliament Speaker Archil Talakvadze and GD Political Council member Shalva Papuashvili attend the meeting.
U.S. Ambassador Kelly Degnan also joined the session.
EU mediator has already met with the representatives of opposition parties earlier this afternoon.
European Council President Charles Michel's Personal Envoy arrived in Georgia on March 12 to lead the EU-backed mediation effort in Georgia. Christian Danielsson held meetings with the government and the opposition. He decided on Sunday to prolong his stay in Tbilisi to help the sides to reach an agreement.