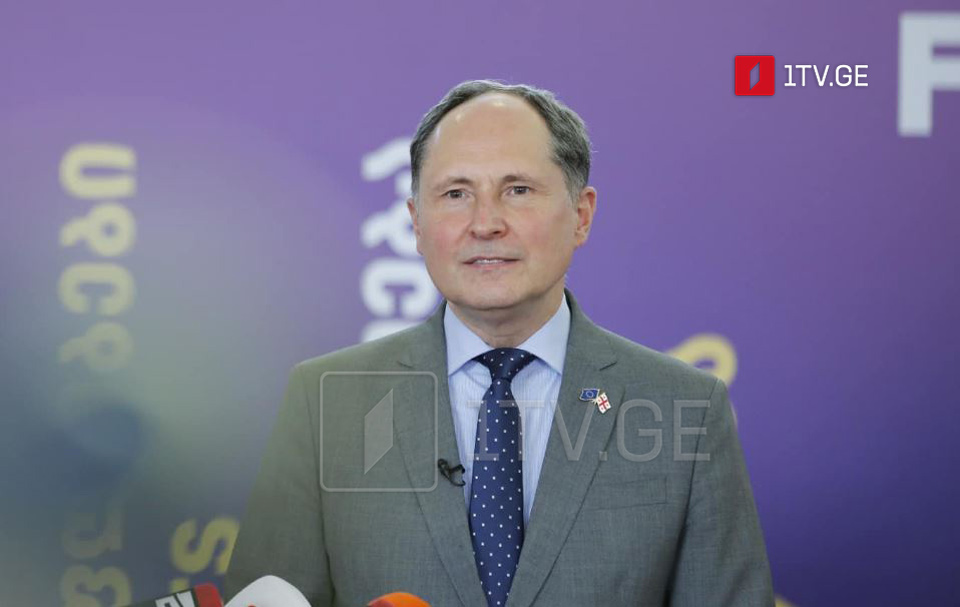 EU Ambassador sees media freedom as pillar of any democratic country
"Freedom of media and freedom of speech is one of the pillars of any democratic country. Freedom of media is also one of the 12 priorities," said EU Ambassador to Georgia Pawel Herczynski.
The Ambassador remarked on a rally held last Saturday at the Orbeliani Presidential Residence with the demand to release jailed Nika Gvaramia, Director of the Mtavari Arkhi (Main Channel) TV.
"We sincerely hope that everything will be made in order to make sure that Georgia, Georgian society, and Georgian media are as free as possible. As to the question of what the President should or should not do, it is up to the President to decide," he said.
The Ambassador was also asked about the recent arrests and detentions at "peaceful demonstrations" in front of Parliament.
"Freedom of assembly and freedom of speech are pillars of any democratic country. And we sincerely hope that those rights will be observed in Georgia. So, we monitor the situation, and we underline the need to preserve those rights," he said.