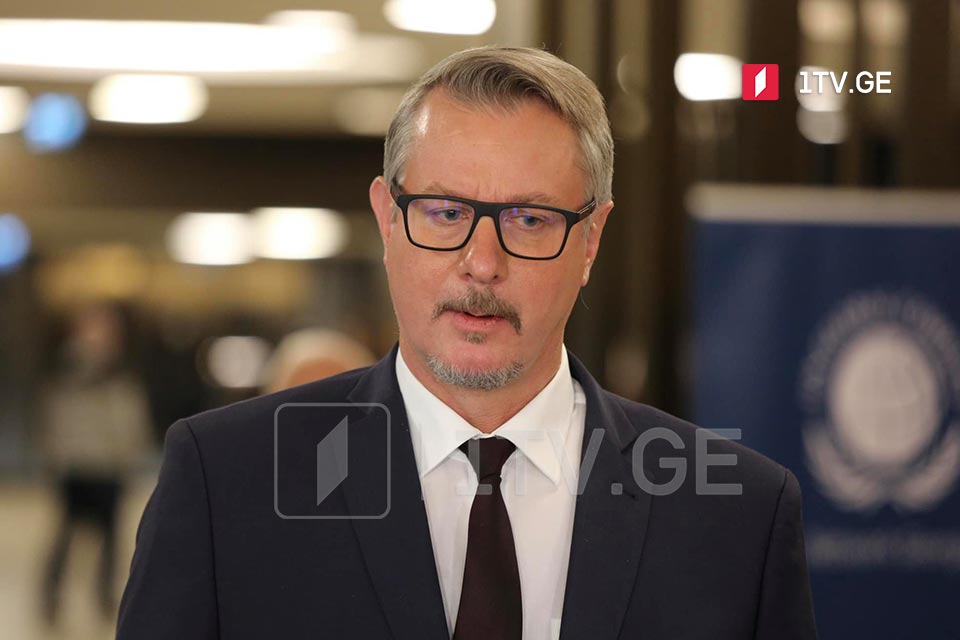 EU Ambassador: Ex-president's health should be addressed property based on objective medical advice
When it comes to the conclusion of medical experts under Public Defender, I am not qualified to make an assessment as to the quality of that assessment," said EU Ambassador to Georgia, Carl Hartzell.
"I would like to come back to what is a fundamental, starting point for the European Union and that is our concern about the health situation of Mr. Saakashvili and the need to make sure that this situation is properly addressed. It should be done on the basis of sound objective medical advice.
I would recall what I have said in the past about the Medical Council set up by the Prime Minister which enjoyed the trust of both sides. I very much supported that because I saw it as an important vehicle in order to get everyone around the same assessment, with the view of taking all the decisions necessary to act.
Apart from that, we remain very supportive to Public Defender in exercising her mandate according to the Constitution with regard to the human rights situation of Mr. Saakashvili, also to the State Inspector's Service," Carl Hartzell said.
EU Ambassador said he was closely following the situation over other hunger strikers. The Ambassador expressed hope that the Droa party leader Elene Khoshtaria would "keep healthy and the situation will not aggravate with regard to her."
The Group of Physicians established by the Public Defender published a report on November 17 that recommends that Saakashvili should continue medical treatment at a multi-functional hospital.
Jailed ex-president Mikheil Saakashvili has been on a hunger strike since October 1.
Droa leader Elene Khoshtaria has been on a hunger strike in the parliament building since November 3 in solidarity with jailed ex-president Mikheil Saakashvili.