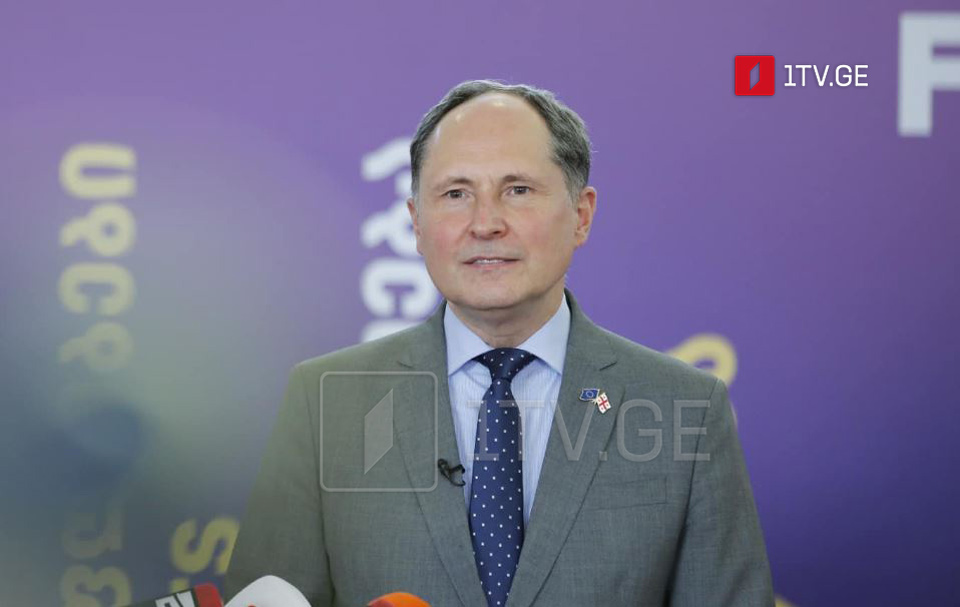 EU Ambassador: Conference organized by Parliament and EaP CSF focuses on EU integration
Pawel Herczynski, EU Ambassador to Georgia, said that the conference organized by the Georgian Parliament and the Eastern Partnership Civil Society Forum  (EaP CSF) is focused on European integration issues.
According to him, pressing issues facing Georgia were discussed at the conference.
"We have a second joint conference organized by the Georgian parliament and Eastern partnership civil society forum, focusing on the European integration. We will be talking about economic development, environmental protection, very important issues. And I'm really happy that the involvement of civil society is increasing. As I said, this is a second such meeting and I hope there will be many more occasions for representatives of all political parties and civil society to discuss most pressing issues that Georgia is facing. So again, very important meeting in order to make sure that civil society, civil society's voice is heard by political decision-makers in Georgia," Pawel Herczynski said.