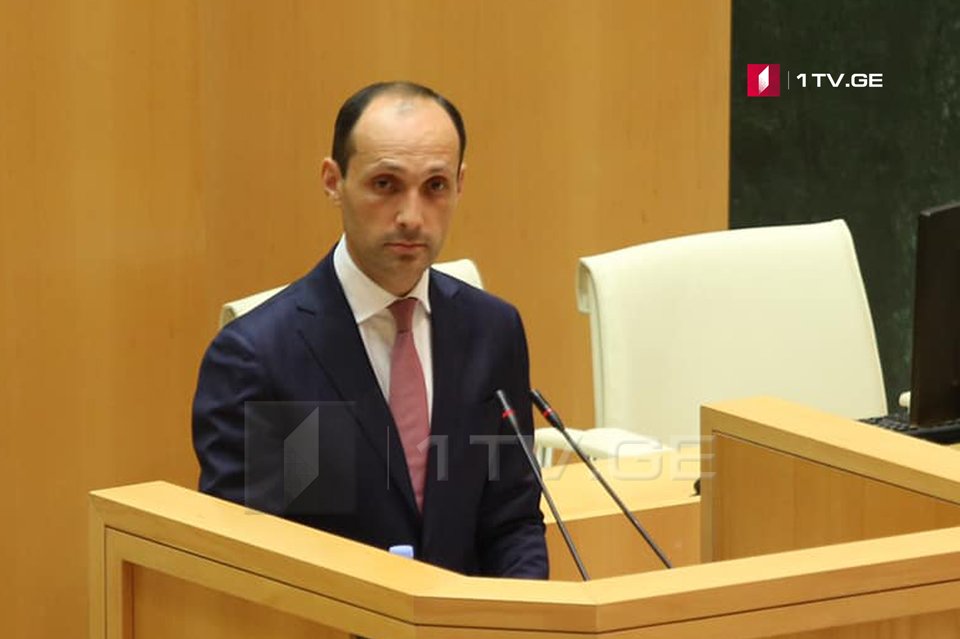 Economy Minister: Two companies advance to second stage of Anaklia Deep-Sea Port private partner selection
Two companies have advanced to the second stage of selecting a private partner for the Anaklia Deep-Sea Port project, said Levan Davitashvili, Minister of Economy and Sustainable Development in the parliament.
According to the Minister, one is a Swiss-Luxembourg company, and the other is a Chinese-Singaporean Consortium.
"Both companies are leading and recognized in the world," he said, adding the Georgian government would negotiate with these two companies in the upcoming months to receive their proposals on competitiveness and quality.
Levan Davitashvili remarked that no Russian companies competed.
"To avoid the autocratic interests of Russia or any other state and to protect the interests of Georgia, this port, likewise other critically vital infrastructure projects, should serve the interests of our country and economy. The state will have a control package and control such infrastructure, and this would happen, unlike decisions we witnessed in previous years when critically important infrastructure was transferred to companies from different countries with very irresponsible concession agreements with restrictions on the rights of the state and without the rights of the state.
A country does not matter when we speak about commercial and strategic interests. Two politically friendly countries could be commercial competitors but could fail to cooperate," he said.
At a regular meeting on September 20 at the Ministry of Economy and Sustainable Development, the interdepartmental government commission, created to select a private partner for the Anaklia port project, reviewed in detail the documentation of the companies participating in the project and decided to advance two of the applicants.