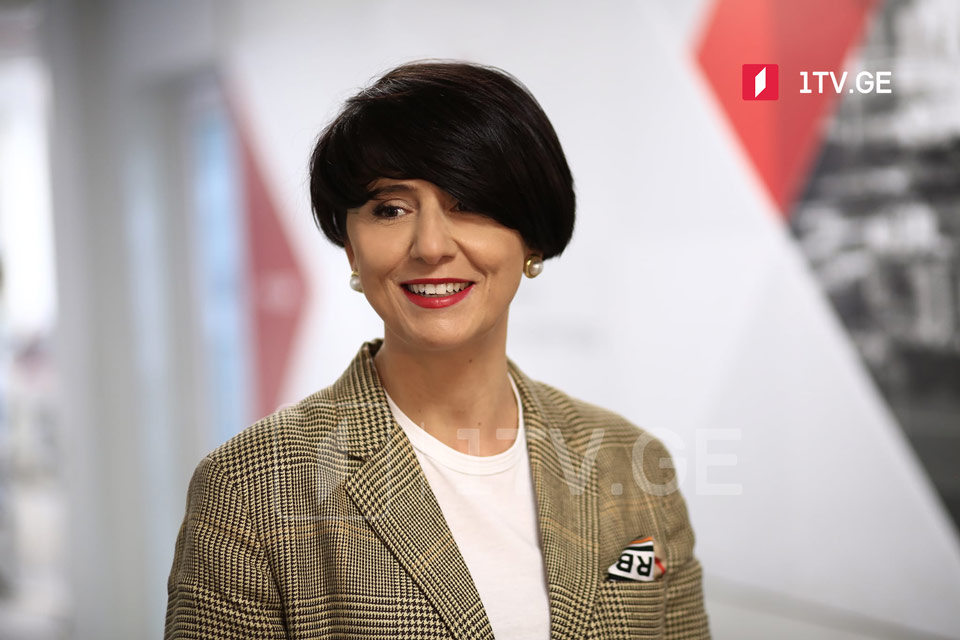 EBU Regional Academy, GPB launch training sessions
The Georgian Public Broadcaster and EBU Regional Academy launched the training sessions at EBU Academy Regional Learning Hub.
GPB representatives, members of Regional Broadcasters Alliance, the journalists from Armenia and students of public and private universities took part in the online learning session on Friday.
Tinatin Berdzenishvili, the General Director of the Georgian Public Broadcaster, said that the practising media managers of the world-leading media companies run training courses at EBU Regional Academy.
"The first training took place today at the EBU Academy Regional Learning Hub. I am proud that about 70 journalists attended it, including students, representatives of regional broadcasters and staff of the Armenian Public Broadcaster. I think the topic of the session on how to report by social media is relevant and interesting," Tinatin Berdzenishvili said.
The head of the EBU Academy, Nathalie Labourdette, stated that the public media should be focused on the audience.
"The young generation is no longer interested in traditional TV broadcasting. We should not ignore them. We need to be where they are. They use social media platforms, and we also should be aware of these platforms. Otherwise, we will lose them. They deserve access to public media content. The journalists should find new ways to tell a story. It helps us to reach a young audience", the head of the EBU Academy said.
More workshops are scheduled at the EBU Academy Center for the next week. Participants will gain practical skills of how to prepare news on Tik Tok.
The training program will last till August. It will cover several topics, including Tik Tok and IG Reels, Artificial intelligence and fake news.
EBU Academy Regional Learning Hub was established in Georgia in early 2019, with the cooperation of the Georgian Public Broadcaster and the European Broadcasting Union.