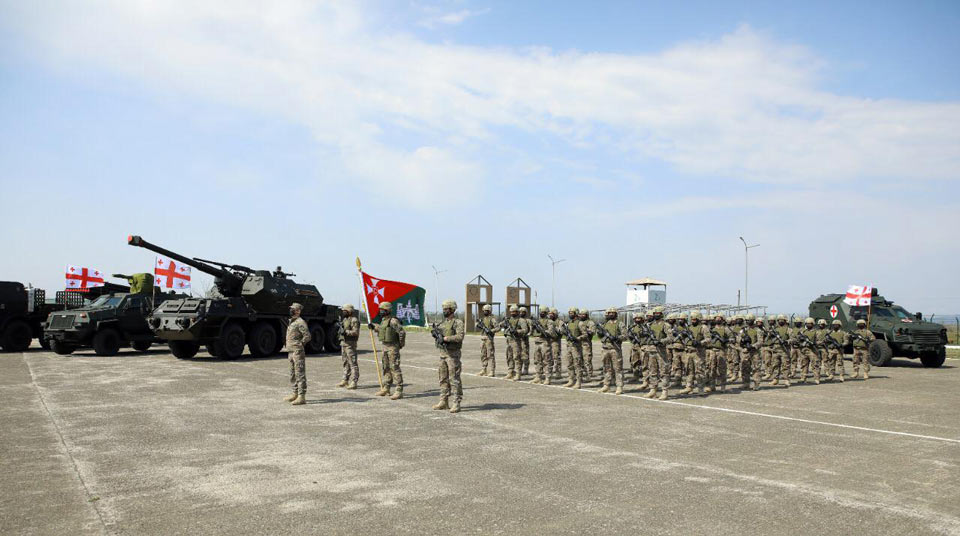 Eastern and Western Commands mark 5th foundation anniversary
Georgian Defence Ministry (GDF)'s Eastern and Western Commands mark its fifth foundation anniversary on Thursday. The solemn ceremony was held at the Senaki military base.
Representatives of the Georgian Defense Forces paid tribute to the memory of the heroes who died for the unity of Georgia and laid a wreath at the memorial.
According to the Georgian Defence Minister's order, military servicemen were awarded medals, plaques, and certificates of honor for their high professionalism in the line of duty.