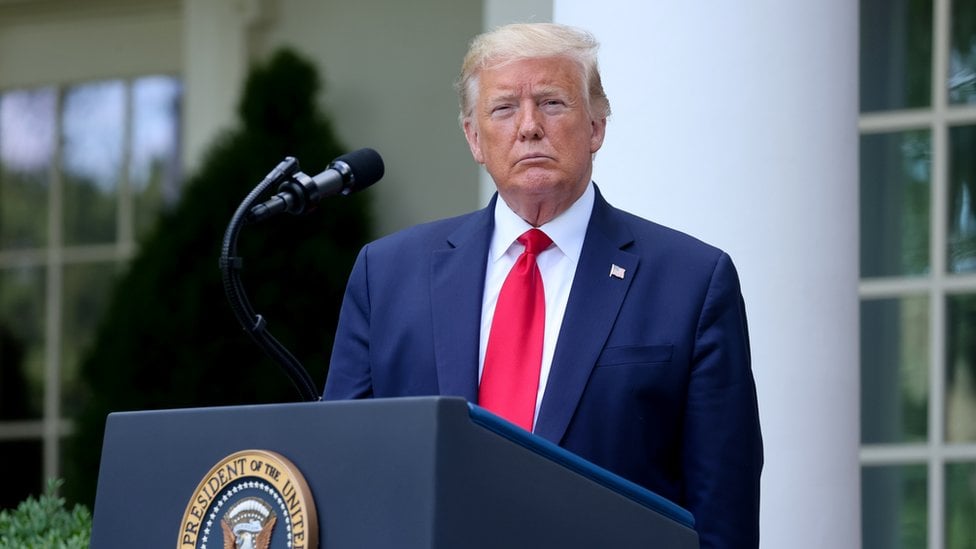 Donald Trump: He won because election was rigged
"He won because the election was rigged," said Trump on Sunday.
"No vote watchers or observers allowed, vote tabulated by a Radical Left privately owned company, Dominion, with a bad reputation and bum equipment that couldn't even qualify for Texas (which I won by a lot!), the Fake and Silent Media, and more!" tweeted Trump.
According to the latest data released by the international media, the Democratic candidate in the US presidential election, Joe Biden, won 306 electoral votes, while incumbent President Donald Trump received 232 votes.
He won because the Election was Rigged. NO VOTE WATCHERS OR OBSERVERS allowed, vote tabulated by a Radical Left privately owned company, Dominion, with a bad reputation & bum equipment that couldn't even qualify for Texas (which I won by a lot!), the Fake & Silent Media, & more! https://t.co/Exb3C1mAPg

— Donald J. Trump (@realDonaldTrump) November 15, 2020