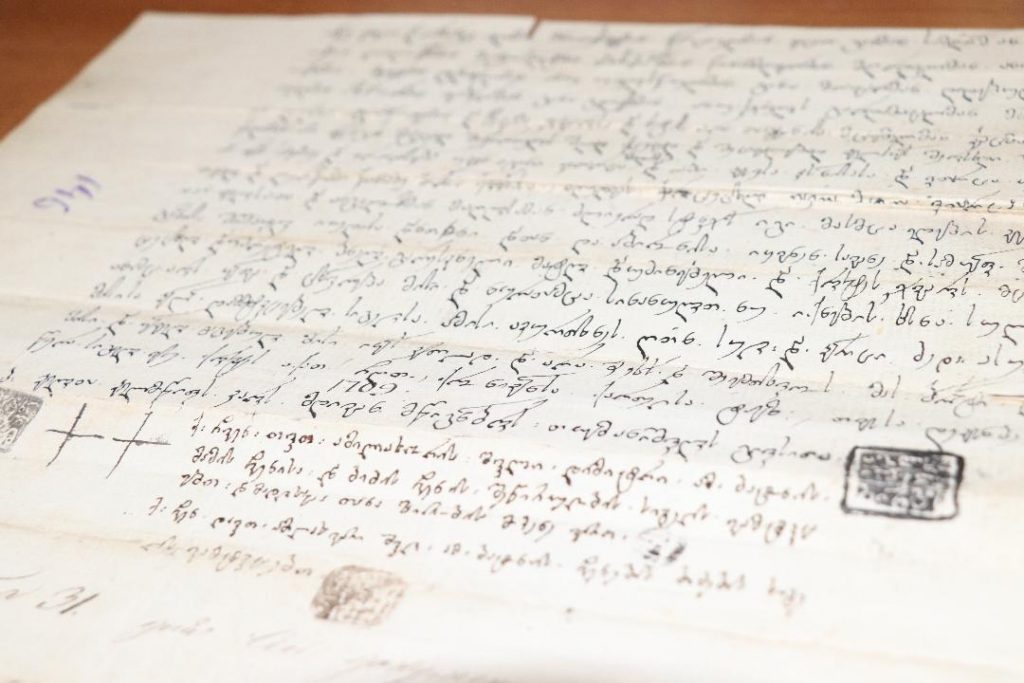 The document created in 1709 about the Monastery of the Cross in Jerusalem was found in the file of 19th century
While working on the 19th-century foundation – the committee of Tbilisi improvement, the historical document created in 1709 was found, concerning monastery of the Cross in Jerusalem- National Archives of Georgia says.
As press service of National Archives of Georgia states, the document is about the book published in 1709 by commander Giorgi Amilakhvari.
With this document, Giorgi Amilakvari donated his land for his father and mother`s remembrance of the soul.
The document has five stamps. Four belongs to Amilakhvrebi and last one to king Giorgi XII, who confirmed the donation in 1799.
According to the  National Archives of Georgia, Georgian Kings and nobles regularly sacrificed their lands to Georgian monasteries in Jerusalem.