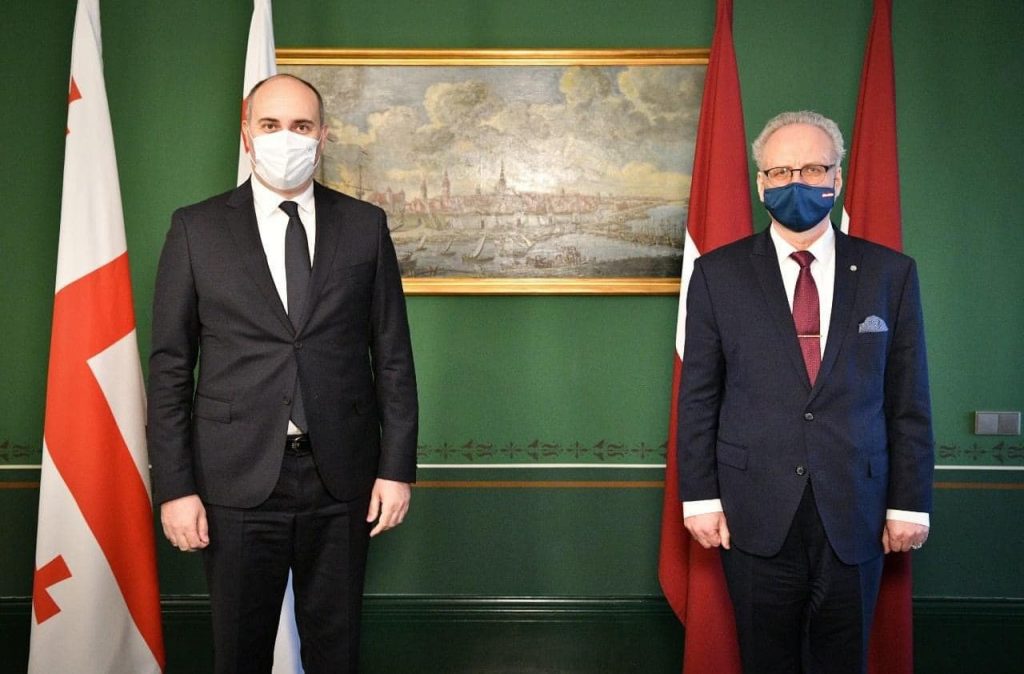 Defense Minister meets Latvian President
Georgian Defense Minister Juansher Burchuladze met Latvian President Egils Levits during the visit to Latvia.
Their meeting addressed security issues in the Baltic and the Black Sea regions and Russian threats. The sides discussed the situation in the occupied territories and bilateral cooperation between the two countries.
Georgian Defense Minister thanked the Latvian President for his unwavering support of Georgia's territorial integrity, sovereignty and aspiration to become integrated with Euro-Atlantic structures.
Juansher Burchuladze also met with the Latvian Minister of Foreign Affairs as a part of his visit. He expressed gratitude for Latvia's contribution to the European Union Monitoring Mission (EUMM) to Georgia. Challenges posed by Russia, including hybrid threats and a growing military presence in the Black Sea region, were in focus.