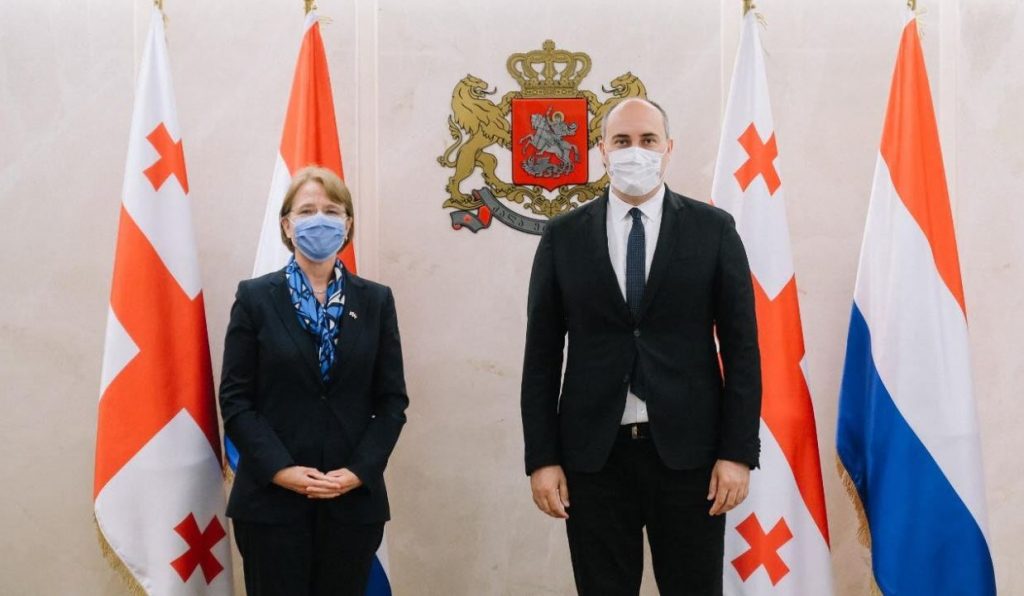 Defence Minister met with Ambassador of Netherlands
Georgian Minister of Defence hosted the Ambassador of the Netherlands, Maaike Van Koldam, on Thursday.
Juansher Burchuladze thanked the Ambassador for supporting the territorial integrity and sovereignty of Georgia. Defence Minister underlined the importance of the participation of Dutch observers in the EU Monitoring Mission.
The meeting discussed bilateral cooperation issues. The Minister briefed the Ambassador about the ongoing reforms in the Ministry. Burchuladze noted that more involvement of NATO in Georgia and the active presence of the Alliance in the Black Sea region is of great importance for security.
The meeting focused on Georgia's path to Euro-Atlantic integration. Sides discussed the implementation of the Substantial NATO-Georgia Package – SNGP.