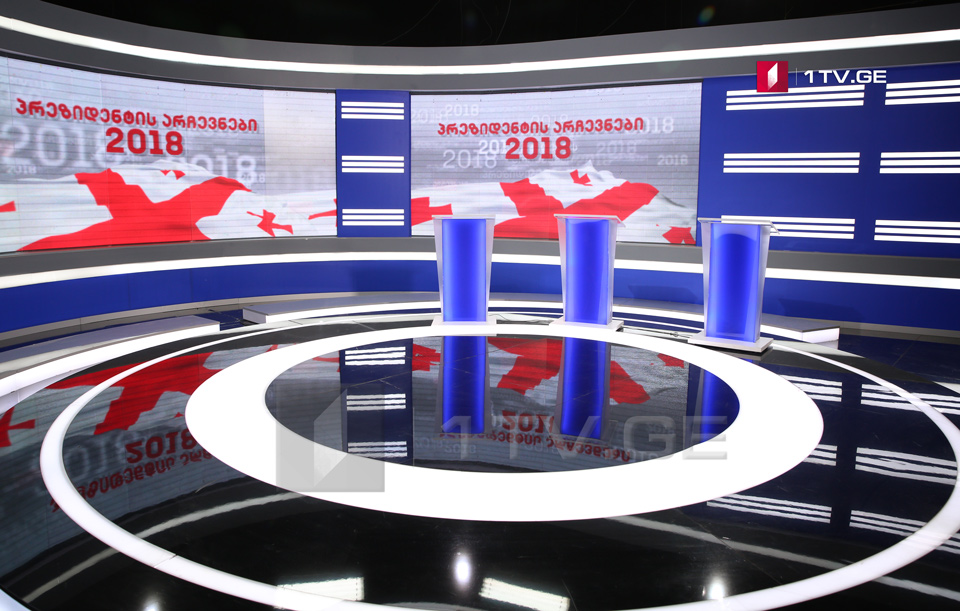 Debates among three presidential candidates to be held on First Channel
Political debates among three qualified presidential candidates will be held on First Channel today. Davit Usupashvili, Kakha Kukava and Levan Chkheidze will participate in the debates.
The schedule and sequence were agreed on September 25 during the meeting held at the initiative of First Channel with representatives of all 25 candidates running in the 2018 presidential elections at Georgian Central Election Commission (CEC).
First Channel offered debates in three different formats on the air of Georgian Public Broadcaster before October 28 to the candidates.
Six debates of a challenging format were held on the First Channel.
In addition, on October 12, debates between non-qualified subjects and on October 19, between qualified candidates were held.