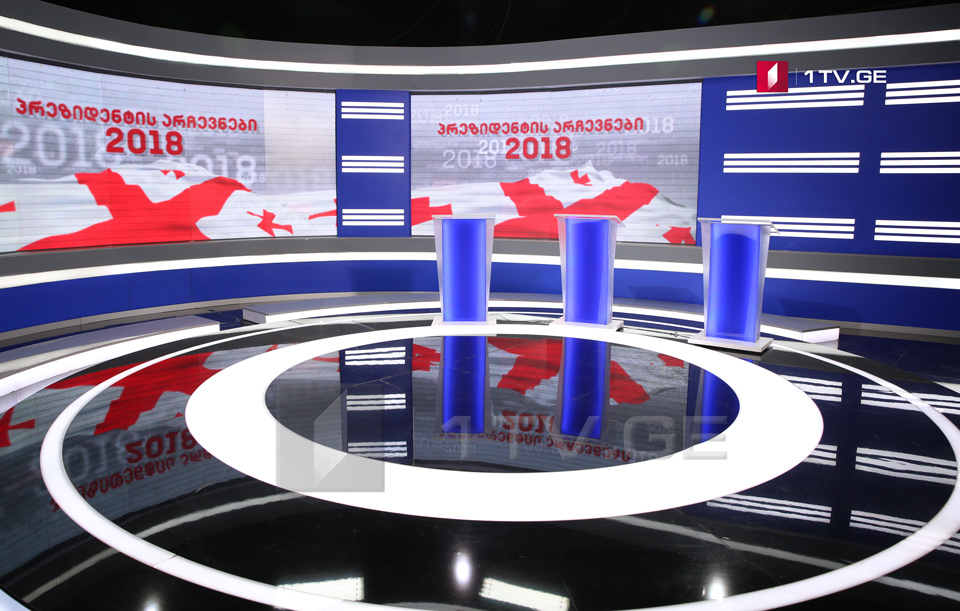 Debates among non-qualified candidates to be held at the First Channel today
The debates among non-qualified candidates will be held at the First Channel today with the participation of 7 candidates: Giorgi Liluashvili, Mikheil Saluashvili, Zurab Japaridze, Besarion Tediashvili, Kakhaber Tchitchinadze, Temur Shashiashvili and Vladimer Ninikashvili.
Due to planned meetings in the regions, Salome Zurabishvili and Giorgi Andriadze are unable to participate in the debates.
Qualified entities were divided into 2 groups with participation of 8-8 candidates; their debates will be held on 19 and 26 October.
First Channel also gives the opportunity to the candidates to challenge each other in the debates and in case of agreement, is ready to allocate airtime. Three debates of such type have been already held on the First Channel.