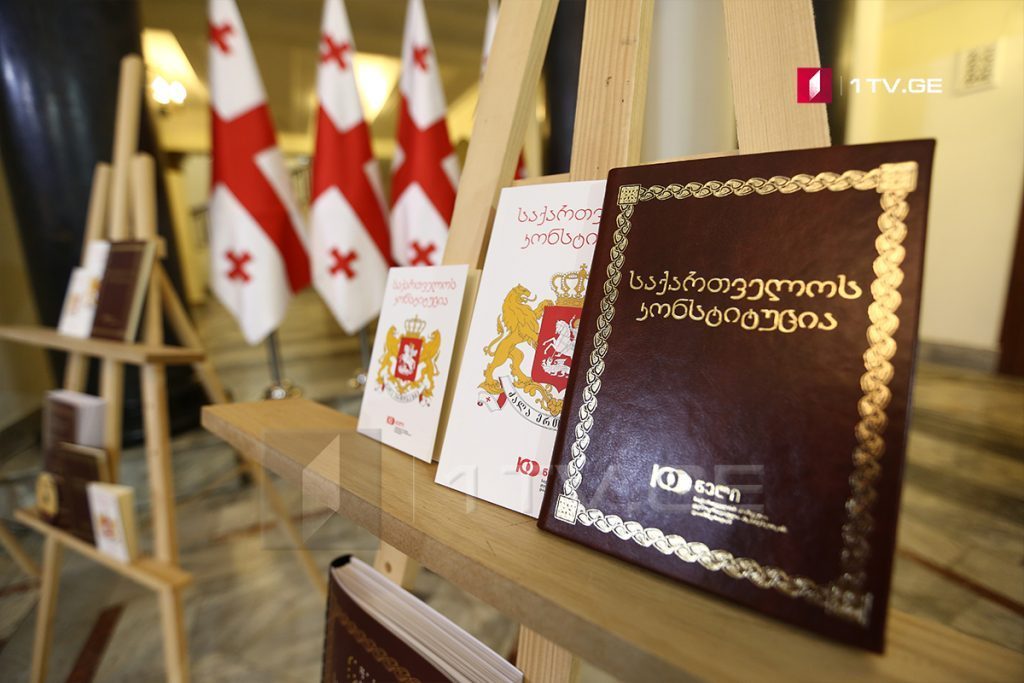 Day of Constitution to be marked in Presidential Palace
A special reception will be held at Georgia's Presidential Palace in connection with the adoption of the Constitution of Georgia.
Representatives of legislative, executive and court authorities are invited to the event. Georgian President, Prime Minister, Speaker of the Parliament and Constitutionalist Avtandil Demetrashvili will address the invited guests.
Documents preserved in the National Archive will be displayed. The original copies of Constitution adopted in 1921 and 1995 will be exhibited as well as the related historic documents and photo materials.
Constitution Day is marked on August 24 in Georgia. On this day in 1995, the country officials signed the Constitution – the country's basis of law. The Constitution is the supreme law of Georgia and the country's main document that outlines all laws.
Twenty-four years ago Georgia adopted the first Constitution, which established three branches of the Government: legislative, executive and judicial. Since then the Constitution has changed several times; the latest amendments were made on October 15, 2010.