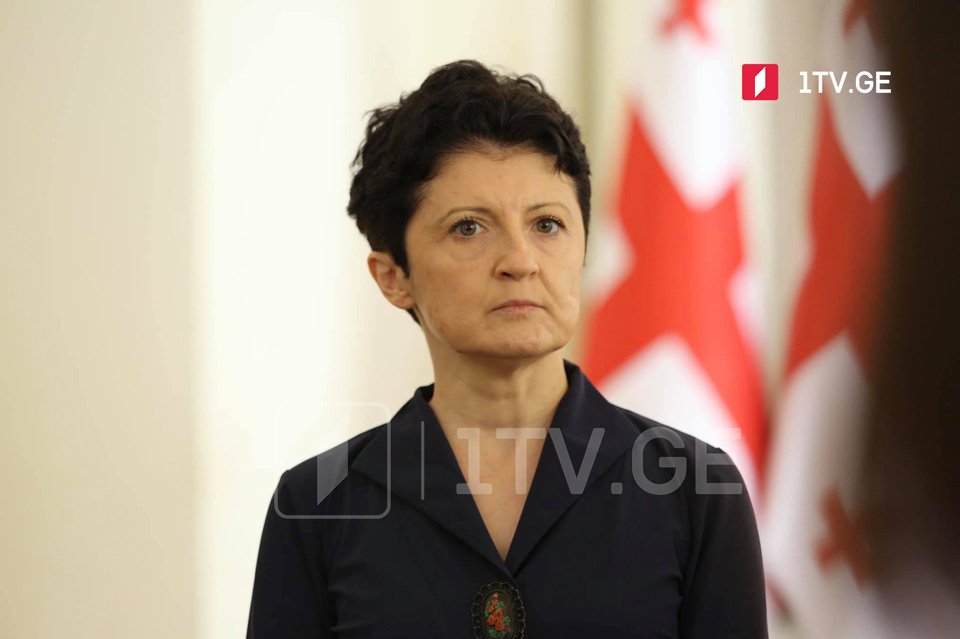 Culture Minister challenges journalists to force her out of office
Minister of Culture, Sports and Youth Affairs of Georgia Tea Tsulukiani believes neither Prime Minister Irakli Garibashvili and Interior Minister Vakhtang Gomelauri nor the government should resign.
"You can force them out of office if you can," Tsulukiani told journalists in Senaki, responding to the question about the government resignation demanded by media representatives and civil activists following the July 5 violence by far-right mobs in Tbilisi.
As a follow-up, journalists asked Tea Tsulukiani to elaborate on what she meant by saying "force them out of office". In response, the Culture Minister offered journalists to get her to resign. "I am a Cabinet member. Get me to resign if you can," Tea Tsulukiani said.
The Culture Minister also spoke about a thorough investigation into the death case of the late TV Pirveli cameraman Lekso Lashkarava, while the issue of anybody's responsibility would become acute afterwards. Tsukuliani claimed no causal link between the July 5 developments and Lashkarava's death per the interim forensic expertise.
Fifty-five persons, among them fifty-three media representatives, including the GPB cameraman Ilia Tvaliashvili, were assaulted during the anti-Tbilisi Pride rally on July 5, according to the Interior Ministry. TV Pirveli cameraman Lekso Lashkarava, 36, died six days after being severely beaten by a far-right mob. Georgian journalists have demanded the PM and Cabinet resignation since the July 5 developments urging the government to punish all abusers.