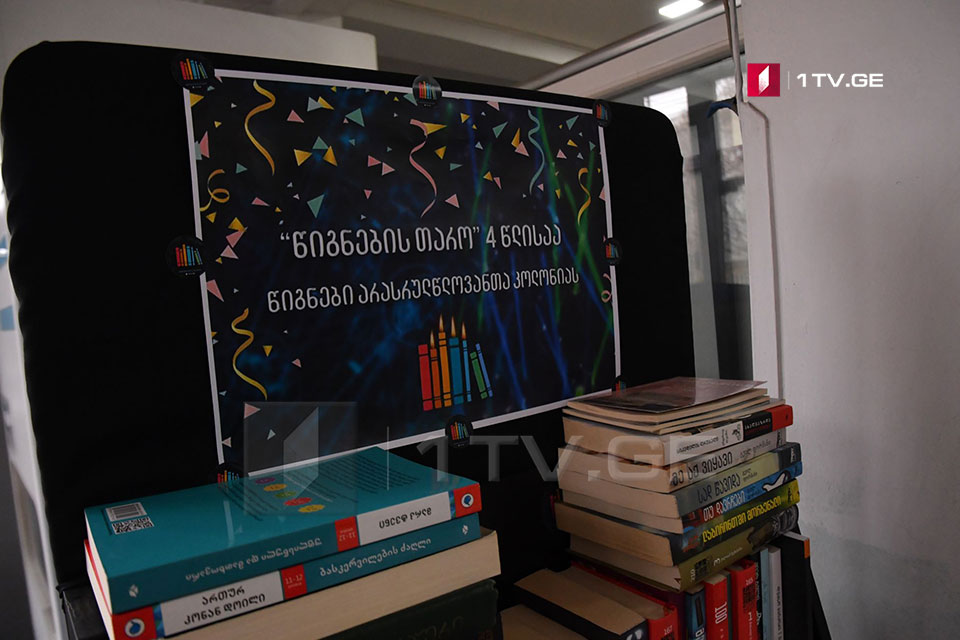 Creative team of "Bookshelf" visited penitentiary facility  and met with juvenile inmates
The creative team of Georgian First Channel project "Bookshelf" has visited penitentiary facility N11 and met with juvenile inmates.
Members of the creative team of the program donated the books collected as part of the social event to the library of the penitentiary institution.
Alexandre Lortkipanidze, the anchor of the Bookshelf, spoke with young people about the importance of literature and books.