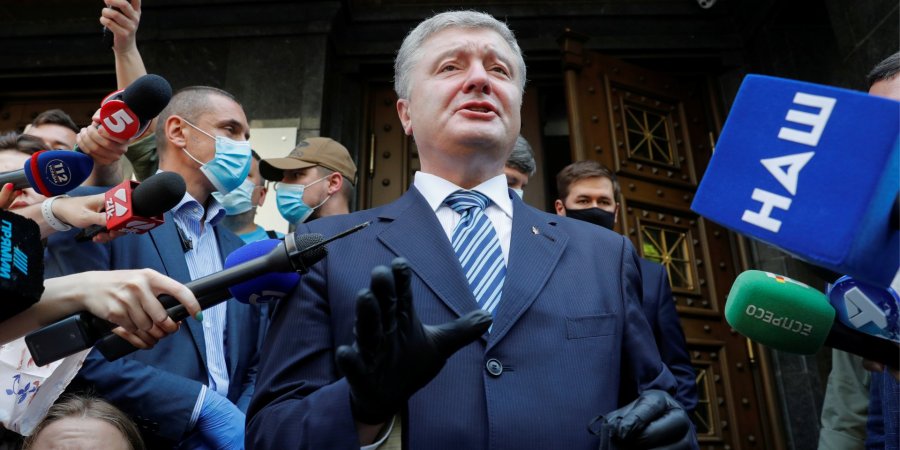 Court of Kyiv postpones consideration of a motion for choosing a measure of restraint to Petro Poroshenko 
The hearing of the Pechersky District Court of Kyiv on the election of a preventive measure to the fifth president of Ukraine, Petro Poroshenko has been postponed until 2 p.m. on July 1, Interfax Ukraine reported.
Supporters of Petro Poroshenko hold a rally near a court building in Kyiv.
Earlier this week, the Prosecutor General's Office of Ukraine demanded pre-trial detention for the former president Petro Poroshenko for abuse of office with the possibility of bail of 374,000 dollars.
As the prosecution stated, former president breached the law in July 2018 by appointing a notorious official, Serhiy Semochko, to a position in the Foreign Intelligence Service that didn't legally exist. A year later Semochko was fired.
If Poroshenko found guilty, he will be sentenced to 10 years in prison.