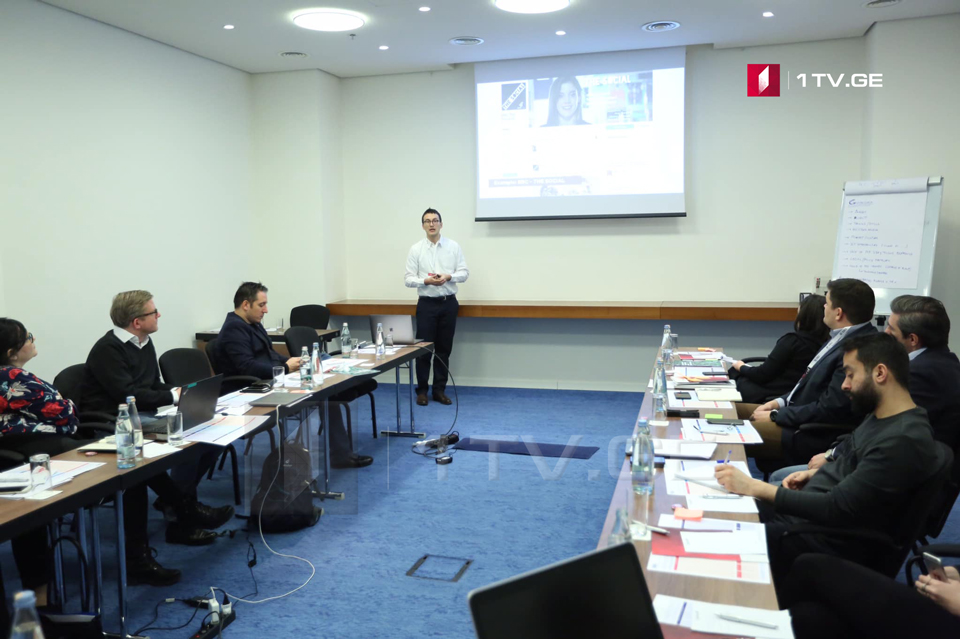 Conference-seminar "Digital Transformation" continues in Tbilisi
The regional conference-seminar of the European Broadcasting Union (EBU) "Digital Transformation", hosted by the First Channel (GPB), continues in Tbilisi. Representatives of Public Broadcasters from 10 countries are participating in the seminar.
Admirim Aliti, the Director the Macedonia Public Broadcasting made comment on the significance of the event and discussed issues. As he noted, Georgian Public Broadcaster has organized this meeting to create a good opportunity for sharing knowledge and experience.
"This is a wonderful event because the European Broadcasting Union and Georgian Public Broadcaster gave the opportunity to the public broadcasters of various countries to get together. I think it's important to share the experience and the best practice. Due to fast technological changes, all of us face challenges. We talked about how we can assist each other in order to keep pace with the changes" – said Admirim Aliti.
Representatives of the European Broadcasting Union (EBU) visited First Channel on February 12 and met with First Channel's management.
Under the cooperation of the First Channel and the European Broadcasting Union, the regional Academy of EBU will be established in Georgia. Training at the Regional Journalism Academy will be conducted for journalists from Georgia, Azerbaijan and Armenia.
Two-day regional conference-seminar was opened yesterday in Tbilisi.