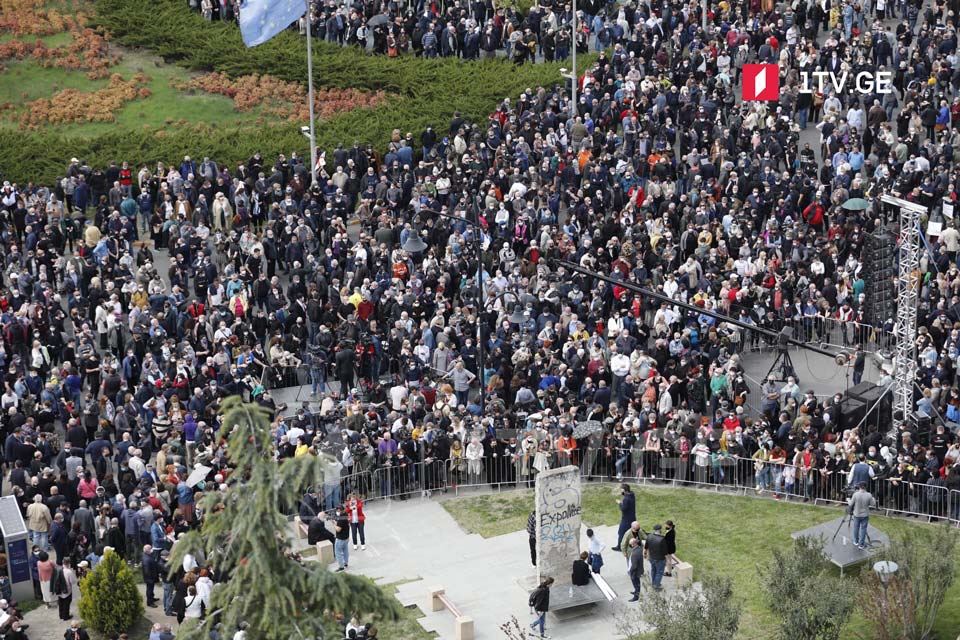 Citizens gather at Europe Square
Citizens of Georgia gathered at Europe Square in downtown Tbilisi. Singer Gia Gachechiladze is the organizer of the gathering.
Participants of the rally will march to the Georgian Patriarchate and later towards the Mother Language Garden, where the procession will end.
Organizer Gia Gachechiladze said the Eternity Day of the Georgian People would be established today.
Georgia commemorates the 32nd anniversary of the tragedy of April 9, 1989, when the Soviet Army brutally dispersed the anti-Soviet peaceful protest in Tbilisi that claimed the lives of 21 Georgian. Also, April 9 is the Day of National Unity following the Supreme Council decision to proclaim Georgian sovereignty and independence from the Soviet Union.