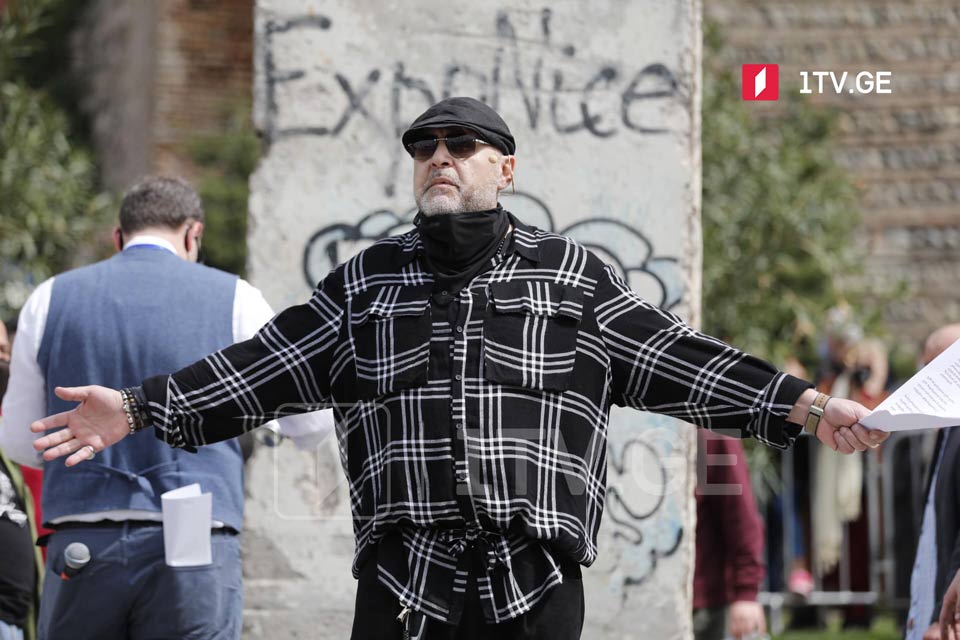 Singer Gia Gachechiladze: Patriarch, family, guest, history and tradition to be attacked in Georgia
According to singer Gia Gachechiladze, the Patriarch of Georgia Ilia II is under attack. He made this statement at Europe Square in downtown Tbilisi, where many Georgian citizens gathered.
"We all see that the Patriarch and everything saint we have is under attack. You can witness the attack on the family, the guest, the history, the tradition, the authority, the church. All these values are united in the Patriarch, and that is why they fight him so strongly. He always stands on his knees and prays for us, for the country, for the faith. He leads us on this way for 43 years," said Gia Gachechiladze.
"It is Georgia, which will not die under any circumstances, no matter how much they torture, beat, shoot and do you know why? He is the Lord, and these macho people do not realize that you cannot kill the Lord," singer Gia Gachechiladze addressed the citizens gathered in Europe Square.
Gachechiladze noted the Lord always rises from the dead and gives birth to people who speak this language, live in this place and love God.
According to him, the square where citizens gather is called the Square of Tolerance and representatives of all denominations living in Georgia agreed on this.