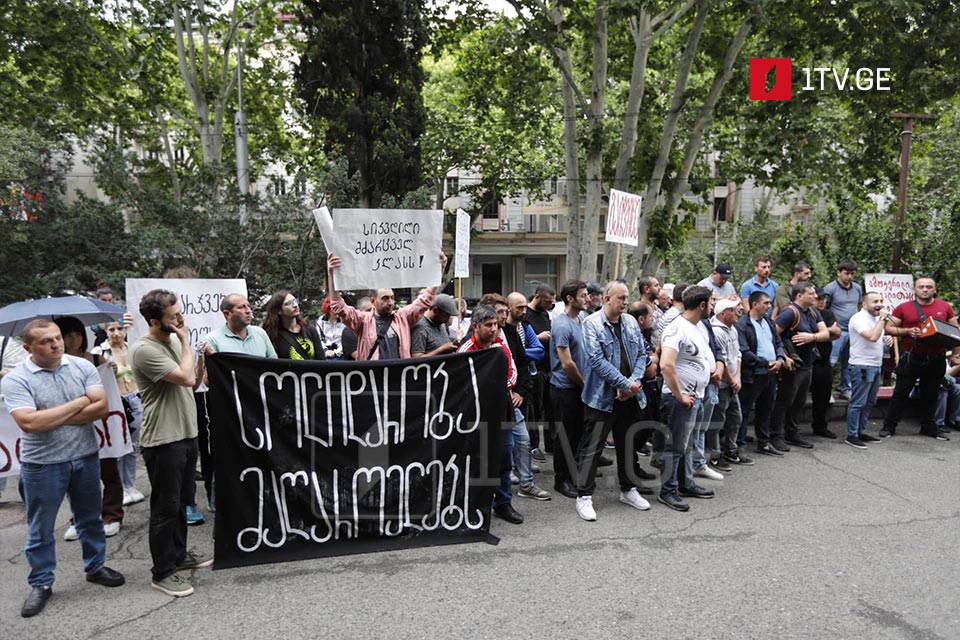 Chiatura miners spoke live about their demands on GPB First Channel
Chiatura miners continue their protest. Having marched from the Parliament building to the Georgian Manganese office on Tuesday, the demonstrators stopped at the Georgian Public Broadcaster building and voiced their demands live on GPB First Channel.
"We insist on being recognized as deserving individuals. We call for a 20% salary increase, a cleaner and safer city environment, and proper medical insurance. A 5% salary increase is unacceptable to us," a rally participant stated, adding that the protest will continue until their demands are fully met.
"We will return to parliament, as our voices must be heard by the representatives to whom we granted the mandate, the individuals we elected. Above all, we demand human rights at work," he said.
The ongoing miners' protest in Chiatura continues for the 15th day. Protesters demand a wage increase, improved working conditions, adherence to labour safety rules, enhanced hygiene standards, and better provisions for food-related concerns.
Several meetings between the strikers and company representatives ended without results despite the active involvement of the Public Defender and officials from the Ministry of Health in the mediation process.
Georgian Manganese announced its decision to revert to the previous work schedule, implement a 5% wage increase, conduct an audit, and establish a joint commission as measures to address the crisis. Rally participants find the five per cent salary increase offer unacceptable.